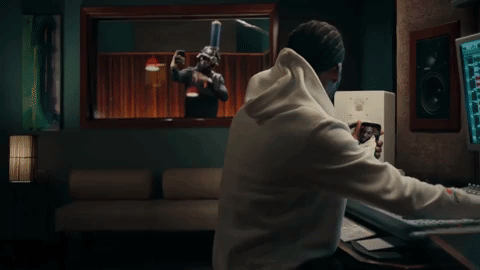 Jordan Brand recently announced a collaboration with Gatorade, which is composed of bright-colored versions of the Air Jordan I and Air Jordan VI, and people were actually able to cop a pair from a 7-Eleven convenience store. They've now teamed with Foot Locker to promote the collection as well.
Starring NBA All-Stars Kawhi Leonard and LaMarcus Aldridge, the advert features Kawhi — who's been acting less like a robot in public and more like that quiet-yet-cool kid everyone knew in school — going on some zany adventures after LaMarcus gifted him a pair of orange J's. Alongside whipping in a low-rider ("Kawheels"), buying randomly gaudy pieces of art at an auction and channeling his inner Chuck Norris, he hits the studio with Nipsey Hussle to "record" Nip's Victory Lap single "Rap N***as."
Let me find out Kawhi actually produced the song.