While the album has received mixed reviews, Eminem's ninth album Revival is projected to top the Billboard 200 in its first week. With projects at nearly 250,000 equivalent album, it would mark Em's eighth consecutive chart-topper on the chart.
Slim Shady has now released of the video for its first single, "Walk On Water." While Beyoncé does not appear in the, Marshall goes it alone throughout the somber visual. As shown in its preview, Em is found a room full of "fellow" Eminems frantically clacking away at typewriters, while during another scene Marshall is performing the song into the darkness.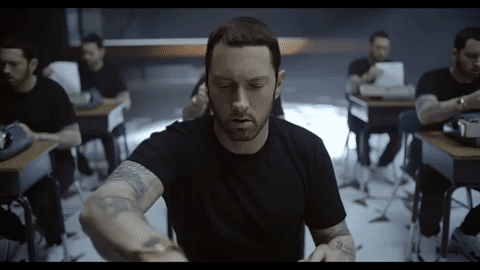 The video is currently available via Apple Music to all via YouTube.