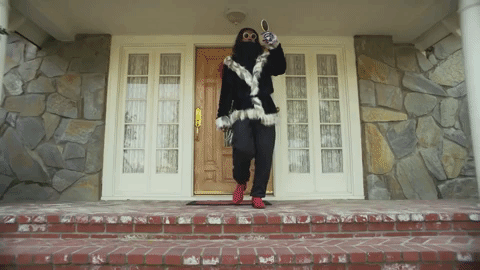 As of late, Trinidad James have taken a lighter tone, as evidenced by his Bad Grandpa-inspired visual for "Dad" and the tongue-in-cheeky "Di$respectful." Now, after landing a role in Picture Perfect 3, James returns with another goofy video in the form of "Black Santa."
The video starts with James in whiteface (think Bob from marketing) giving gifts to his family, before James (as Black Santa) breaks in the house (think The Cat In The Hat) and swats the presents away. He then spends the remainder of the video firing off "gifts" to various children (he gives a child one oversized Green Suede Gatorade Jordan VI… but not the other shoe) and crashing a Kwanzaa celebration.
It's pretty zany, so check it out below.