One of the greatest game shows of all time (that isn't up for debate), Merv Griffin created "Jeopardy!" back in 1964 and over half a century later it is as refreshing as ever.
Hosted by Alex Trebek (who has been at its helm since the show was revived in 1984), the show is known for dipping its toes in the hip hop pool on occasion: In 2017, there was a category, "Let's Rap, Kids!," where Trebek half-seriously rapped the most memorable parts to songs from Desiigner, Drake, Kendrick Lamar, Lil Wayne and Kanye West.
(Watching Alex mumble "Panda, panda, panda" repeatedly is never not funny.)
Other "answers" have ranged from Cam'ron's pink Range Rover to 90s rap lyrics — twice! — to A$AP Rocky, to The Life Of Pablo, to Gucci Mane. Last night, the show brought back a hip hop-rooted question, and the end result was by far a first I've ever seen on the show.
A category, "Music Literature Before & After," called for contestants to "combine the title of two works." When one question was "A song by Coolio from Dangerous Minds goes back in time to become a 1667 John Milton classic," a contestant answered it as "Gangster's Paradise Lost." Which would've been right, except…
Let Nick's mistake be a lesson to us all. In 2018, you gotta keep it gangsta at all times. Never Gangster #Jeopardy pic.twitter.com/NMO7QsAfyI

— Roy Wood Jr- Ex Jedi (@roywoodjr) January 2, 2018
"Jeopardy!" even addressed the "controversy" on their website shortly after:
"Although Nick's response of 'Gangster's Paradise Lost' was initially accepted, the hard R sound caught the ear of one member of the onstage team, who immediately followed up with a quick check.
"It turns out that 'gangsta' and 'gangster' are both listed separately in the Oxford English Dictionary, each with its own unique definition.
"Nick changed not only the song's title, but also its meaning ­– making his response unacceptable."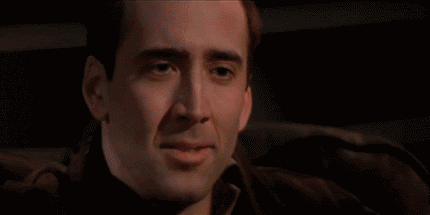 The moral of this tale? White people: never use the "hard r" word. Ever.