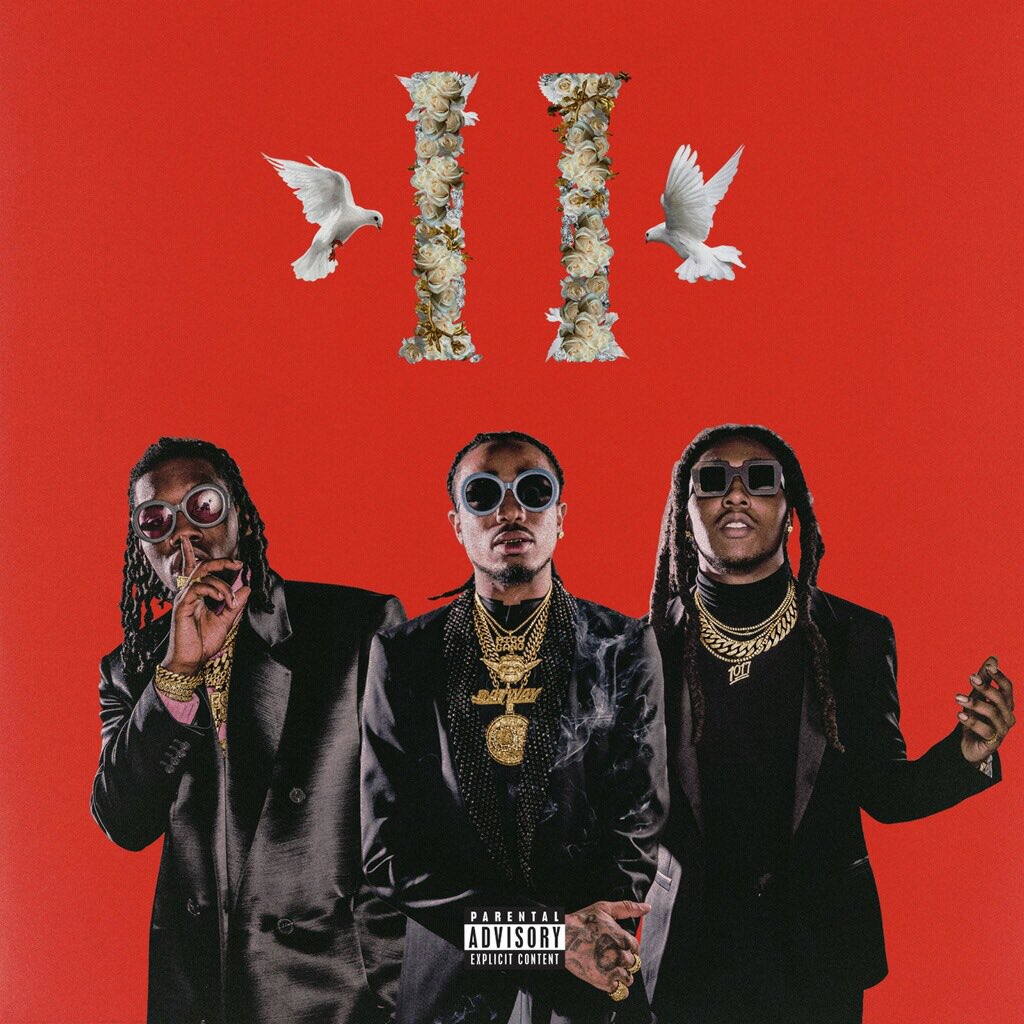 In 2017, the Migos released their second studio album CULTURE, which would be a watershed moment for the Atlanta natives. Led by the single "Bad and Boujee," the song would give them their first chart-topper, a platinum plaque and a Donald Glover shout out at the Golden Globes.
Quavo, Takeoff and Offset fully realized their rap aspirations, which had nearly been derailed following the release of their debut album Yung Rich Nation, thanks to countless delays and little promotion once Offset was arrested and imprisoned following an arrest in 2015.
Now household names, the trio have returned with the sequel to CULTURE, the appropriately-titled CULTURE II.
Once again led by another high-charting single in "MotorSport" with Cardi B and Nicki Minaj, the album boasts features and production from Pharrell ("Stir Fry"), Metro Boomin, Cardo, Kanye West, Drake, 21 Savage, Big Sean, Gucci Mane, Ty Dolla $ign and more. Suffice to say, they plan to offer a soundtrack for their city and beyond throughout the Year of the Dog.
Stream CULTURE II on Apple Music now and be sure to add the album on your preferred streaming platform.
"Higher We Go (Intro)"
"Supastars"
"Narcos"
"BBO (Bad Bitches Only)" f. 21 Savage
"Auto Pilot (Huncho On The Beat)"
"Walk It Talk It" f. Drake
"Emoji A Chain"
"CC" f. Gucci Mane
'Stir Fry"
"Too Much Jewelry"
"Gang Gang"
"White Sand" f. Travis Scott, Ty Dolla $ign & Big Sean
"Crown the Kings"
"Flooded"
"Beast"
"Open It Up"
"MotorSport" f. Cardi B & Nicki Minaj
"Movin' Too Fast"
"Work Hard"

"Notice Me" f. Post Malone
"Too Playa" f. 2 Chainz
"Made Men'
"Top Down on da NAWF"
"Culture National Anthem (Outro)"