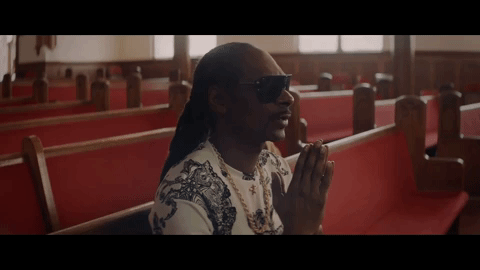 Have you heard about that one time, at band camp, when Snoop Dogg made a gospel album?
Yes, apparently the erstwhile Snoop Lion will indulge in his "From tha Chuuuch to da Palace" side and make his pious debut on March 16th with Bible of Love, via his own gospel record label All the Time Entertainment. He's now released the first single off it, "Words Are Few."
Also featuring B. Slade, Snoop heads to church and praises the Most High for the blessings he has received. Look, if Snoop can grab a GRAMMY nod and top the Billboard Reggae Albums charts for nearly a year with Reincarnated, who's to say that he can't give Yolanda Adams and Mary Mary a run for their crowns?
Watch below and keep scrolling for a handful of other songs, featuring Faith Evans, The Clark Sisters, Rance Allen and Tye Tribbett.