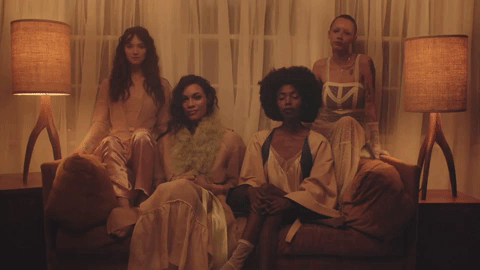 Soul singer Jesse Boykins III re-released his 2016 project Bartholomew, to reflect his new affiliation with Def Jam Records. Alongside new tracks, the album even features a cameo from Round The Way Girl Supreme Kai, Rosario Dawson.
Rosario makes an appearance in Jesse's latest video, "Earth Girls." Directed by Christine Yuan, the video captures a number of women in their more natural states. "I love the talk about love, frequency, manifesting, and connecting to each other and being generous with each other," Dawson says about the song. "It's a really beautiful visual expression of Jesse's music."
Watch below.
Stream Jesse's Bartholomew below.