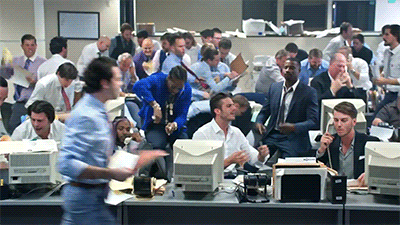 With both the Black Panther film and its soundtrack out now, "King's Dead" — starring Jay Rock, Kendrick Lamar, Future and James Blake — now has a matching set of visuals.
Directed by Dave Free of the little Homies ("All The Stars") and Jack Begert, the video starts with K. Dot literally perched in a palm tree eating Mexican corn.
Things get wackier from there, as they cause havoc in a Wall Street-esque boardroom, while Kenny dodges traffic like Frogger, and some random older fellow — who I'm sure has a pair of jorts and a linen suit in his closet — dances to World Class Wreckin' Cru-style music music at the end.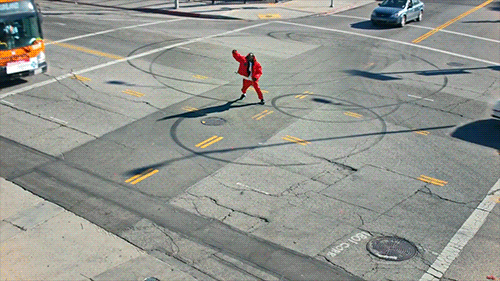 I also spy with my bad eyes Saturday Night Sexy alum Asiå Gray as well.