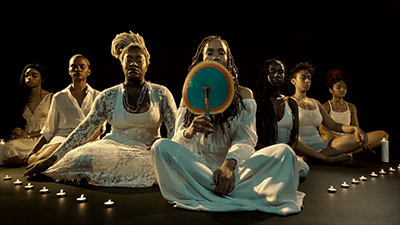 In these harsh times, self-love and self-care are vital to your existence. We will work ourselves to the proverbial bones in attempt to fulfill some lofty, financially-based goal, and often times we fail to remember that continually working on ourselves is more life-fulfilling than any material good.
Sa-Roc encourages self-love in her new video, "Forever." The first single from her forthcoming Rhymesayers Entertainment full-length debut album, slated to drop later this year, the talented wordsmith opens up about overcoming her own personal struggles to uplift those who are going through the same. "You better shine on 'em, baby, you're a star," says the empowering hook.
The Goddess MC just wants you to love yourself. Watch below.