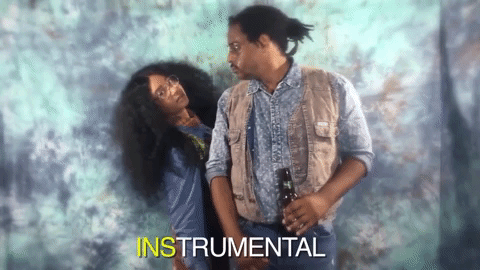 Jean Grae and Quelle Chris delighted fans when the longtime pair announced that they became engaged near the end of 2017. The duo will release a new project together, Everything's Fine.
After dropping the first single, "OhSh," Jean and Quelle offer up a light-hearted video for their second single "Gold Purple Orange." With cameo appearances from Eric Andre, Anna Wise, Hannibal Buress, Denmark Vessey, Dane Orr, Duncecap, Jonathan Hoard and Littles The Cat, the lovebirds "pay homage" to the "glamour photo shoots from the 1980s" while dropping sly lyrics about today's societal stereotypes. Needless to say, the DopeHouse is here for all of it.
Directed by Jean herself, the video can be seen below. Everything's Fine drops March 30th. Pre-orders are available now.