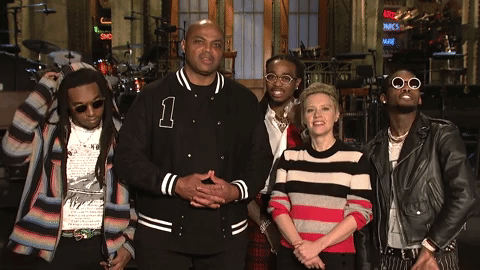 Saturday evening should be interesting.
The 43rd season of NBC's Saturday Night Live has seen performances from Eminem and Chance The Rapper, SZA and JAY-Z. The March 3rd episode will feature NBA Hall Of Famer Charles Barkley as host, and the Migos as the musical guest, and they've released their promo spots for the show.
Along with cast member Kate McKinnon, Charles tries to do his best Offset impression… only to have it rejected by everyone. Please, NBC, have the Migos in a sketch; their random appearance in the first season of Atlanta was hilarious.