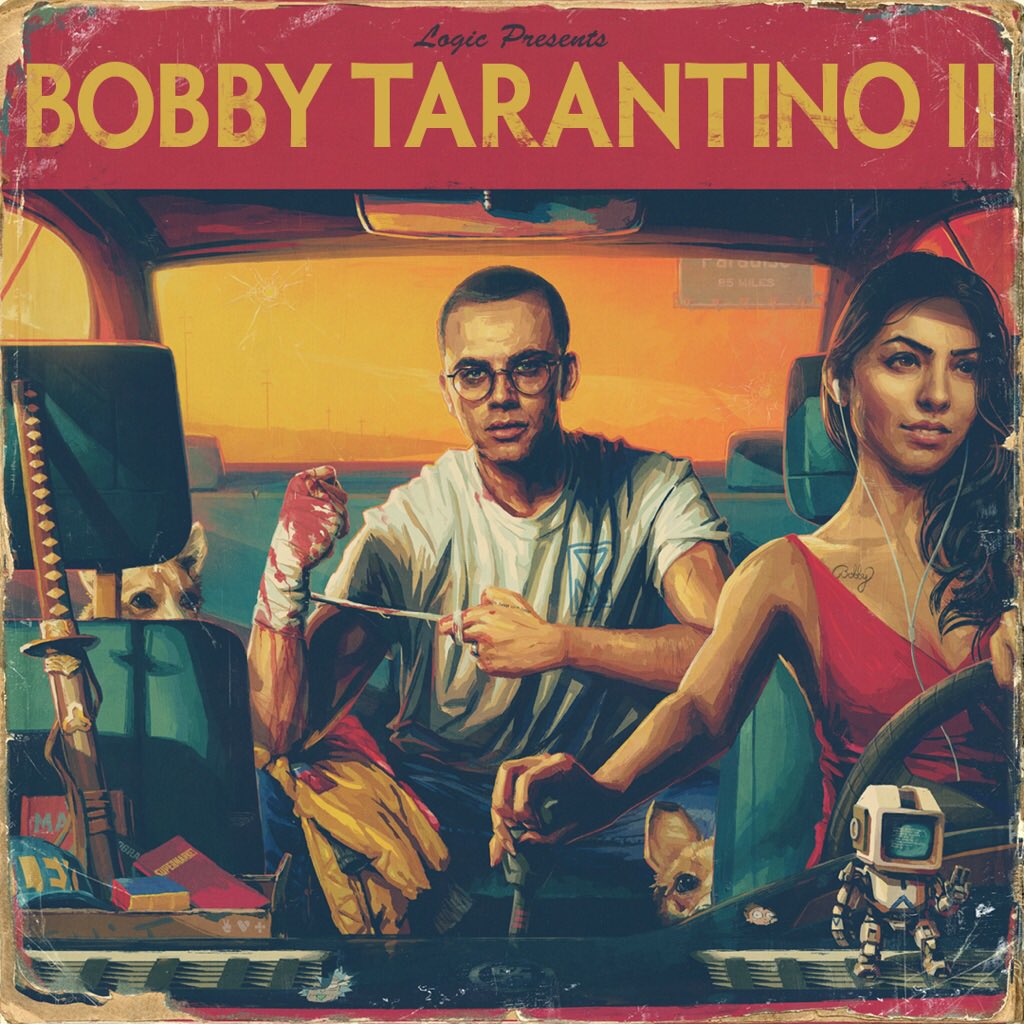 Bobby Tarantino is back in action.
Two years after introducing the alter-ego with a surprise mixtape in 2016, Logic brings it back with an official follow-up project, Bobby Tarantino 2.
Announced earlier this week, BT2 is led by three singles—"44 More," "Overnight," and "Everyday" with EDM producer Marshmello—and boasts features from Wiz Khalifa, 2 Chainz, and Big Sean. The project also marks the rapper's tenth in the last ten years.
Press play below and be sure to add Bobby Tarantino 2 on your preferred streaming platform.
As usual, Sam Spratt is the artist behind the project's artwork. He took to Instagram to point out a few common factors between this and previous covers that you may have noticed…