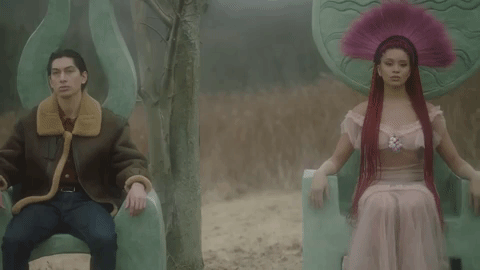 Oh, Jillian Hervey… me love you long time.
Anyways, as they continue prep their new album, LION BABE offer up a visual treatment for their Valentine's Day release, "Honey Dew." Taking to the rural woods, the duo drop a visual that is as bucolic as it is enigmatic.
Directed by Chalalai Fischbach and Jett Cain, the clip can be seen below.