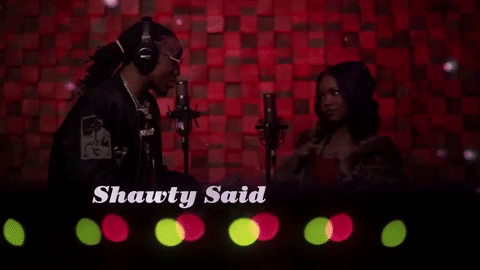 I've never seen an episode of FOX' Star a day in my life, because my roommate watches enough of Lee Daniels' other show Empire for the both of our brain cells.
Either way, Migos member Quavo will apparently portray a "fictionalized version of himself" on the April 11th episode, and he will join actress Ryan Destiny for a song, "Lifetime."
"The duo take an unexpected alternative route from Quavo's notorious trap sound for a smooth pop tune," says the press description. "But of course, there was no skimping on those ad-libs."
… Right. Anyways, watch the "lyrics video" for it below.