With less than a day and a half until its release, J. Cole took to social media to reveal the artwork and tracklist for his fifth album, KOD, which we found out holds a triple meaning: Kids On Drugs, King Overdosed, and Killing Our Demons.
Standing at 12 tracks long, an artist named kiLL edward appears on two tracks. However, with word that Cole's latest LP has no features yet again, it's assumed that kill edward may be an alter ego of some sort for Cole.
Check out the artwork (done by the talented @sixmau and features a disclaimer: "This album is in now way intended to glorify addiction.") and tracklist below and stay tuned for KOD out this Friday, April 20th.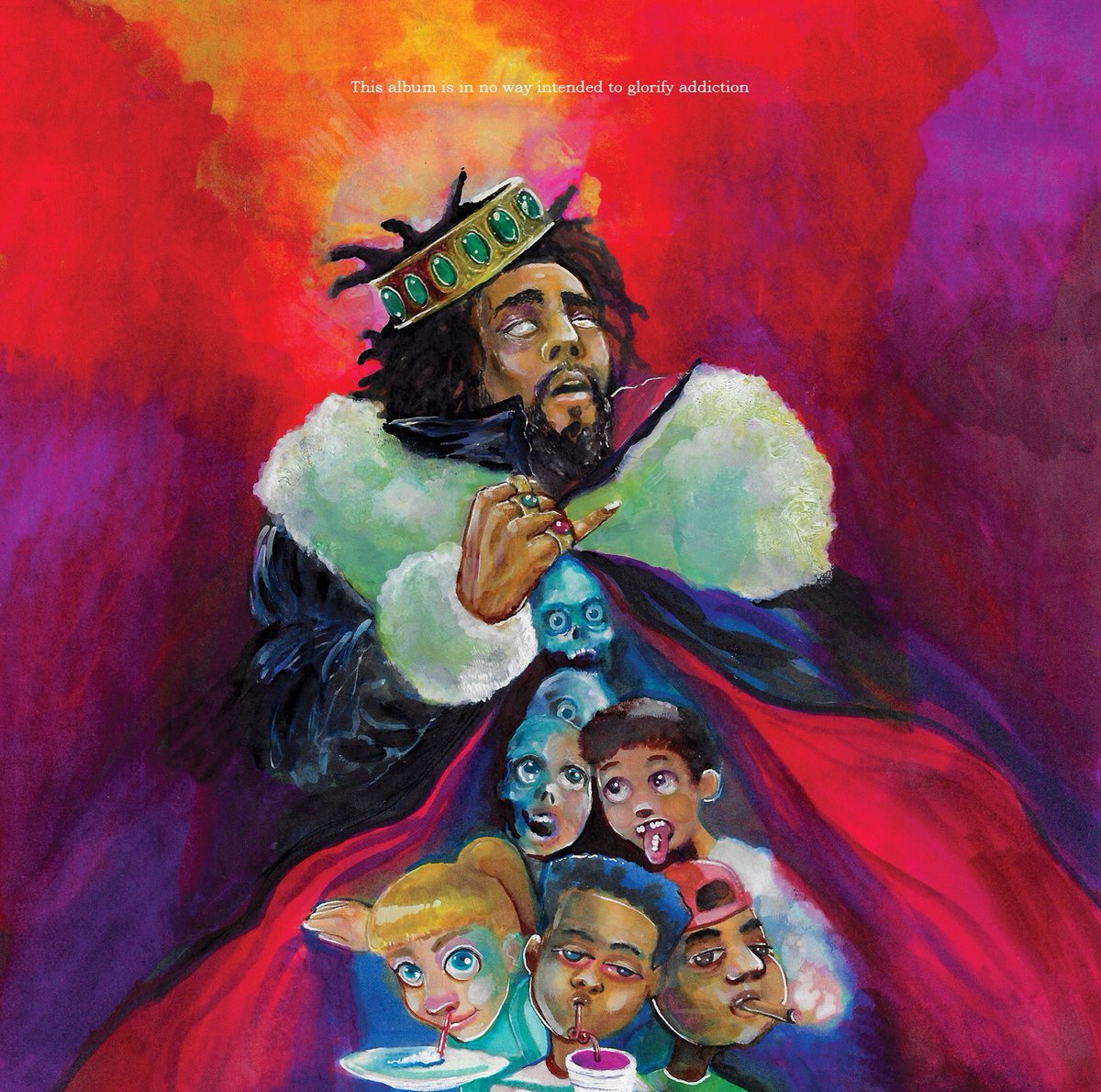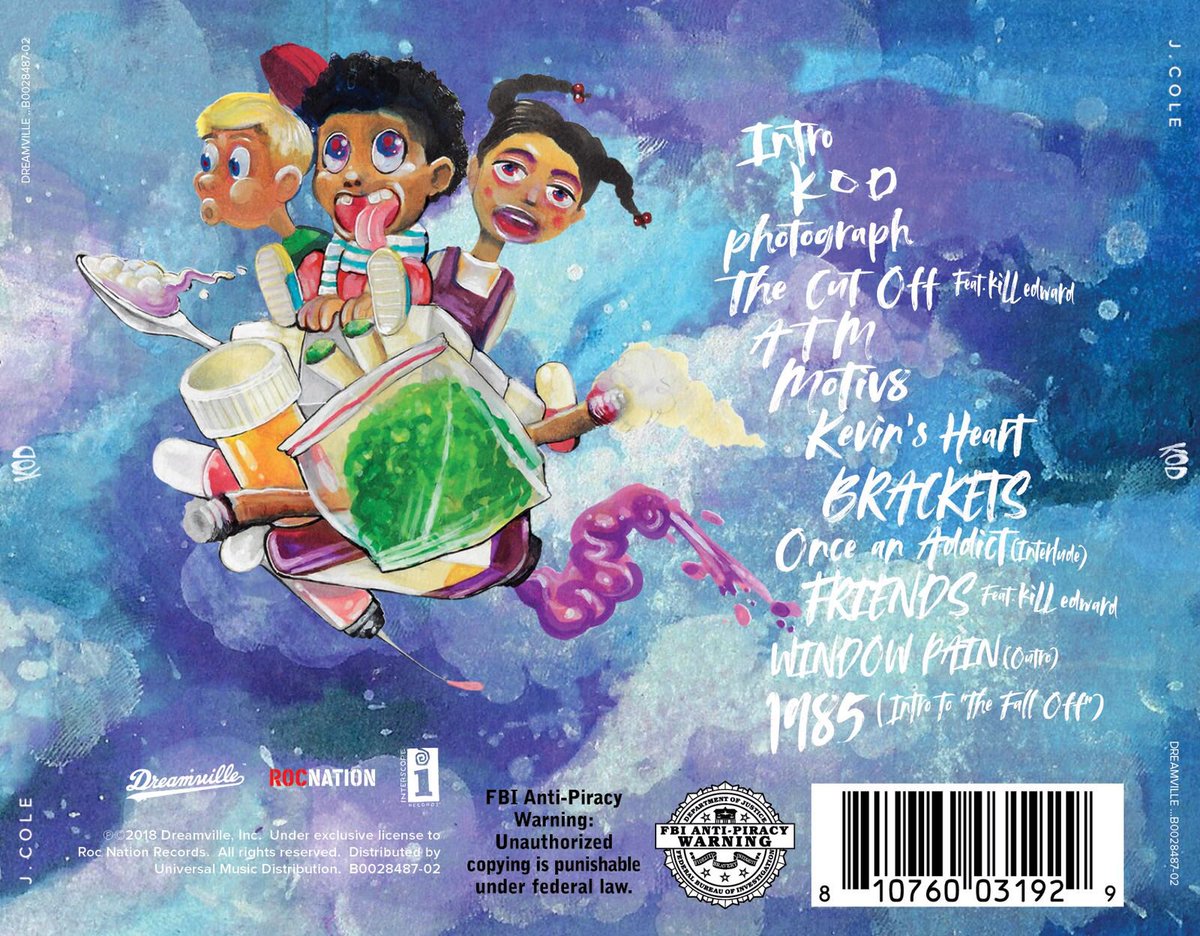 UPDATE: Looks like our guess on who kiLL edward is turned out to be correct. Moments after the tracklist was revealed, a demo track surfaced on SoundCloud featuring the pitched down voice of one Jermaine Cole. Platinum with no features, for a third time in a row, is inevitable.