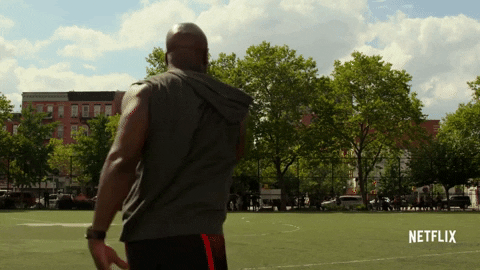 While Wade Wilson and Earth's Mightiest Heroes set to take over the box offices for the next several weeks, Marvel's street-level heroes are busy on the small screen.
Following The Defenders, Jessica Jones touched down in March. Luke Cage will follow suit, with its second season set to arrive on June 22nd.
The more anticipated member of The Defenders, a clip from the show has now surfaced. In it, Luke is participating in a hood NFL combine of sorts, with ESPN's Jemelle Hill and Michael Smith even providing commentary. Watch the light-hearted clip below.