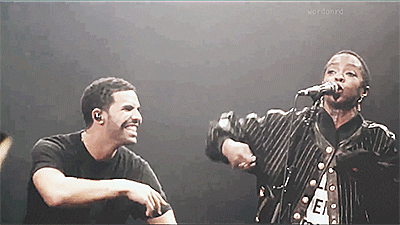 Drake is currently sitting at the top of the charts with "Nice For What," which is driven by a sample of Lauryn Hill's "Ex-Factor" single. And now, things come full circle as Ms. Hill has decided to remix the remix.
During a recent show at the Apollo Theater in New York, Lauryn Hill flipped her performance of "Ex-Factor" with some fresh rhymes over the Murda Beatz instrumental.
"See this is Ex-Factor/ He took the sample/ My shit is classic/ Here's an example," she raps.