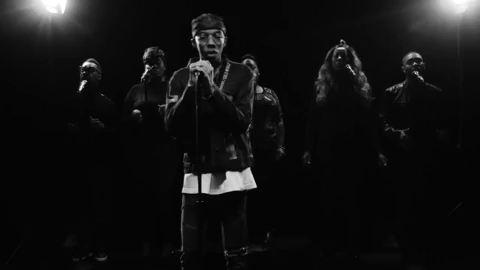 Quiet as kept, Bishop Nehru has one of 2018's strong rap releases in Elevators: Act I & II. With both Kaytranada and DOOM on the boards, it is a project that you should definitely not miss.
Bishy Chulo offers up a video for the Kaytranada-produced "The Game Of Life." Filmed at the Youtube studios in New York, the monochrome clip features Nehru performing the song while backed by a quintet of soulful singers.
Again: don't sleep on this album. Check it out below.