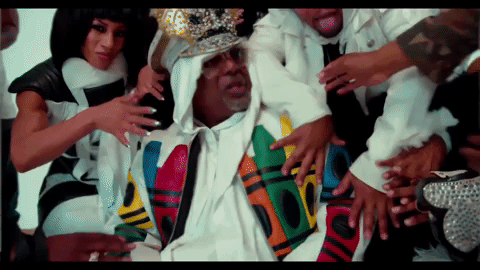 After nearly a four-decade hiatus, George Clinton and his OG funk outfit Parliament returned with their first new single of the 21st century, "I'm Gon Make U Sick O'Me." Now, the group has now released their first video in as many years.
Also guesting fellow living legend Scarface, "Sick O'Me" comes at a bittersweet moment for the group as George will retire from performing in May 2019. "This has been coming a long time," Clinton, who turns 77 in July, said in a statement. "Anyone who has been to the shows over the past couple of years has noticed that I've been out front less and less."
Keep on funkin', and watch the video below. Medicaid Fraud Dog arrives later in 2018.