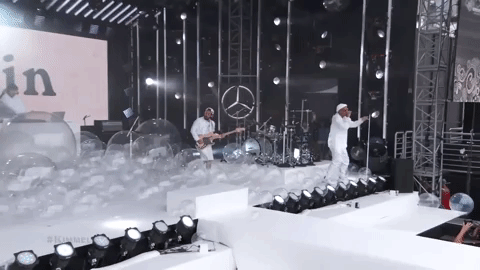 Welcome back, Breezy.
With a slick new single in "Bubblin" out now, Anderson .Paak took his talents to Jimmy Kimmel's late-night show for a rabble-rousing performance.
However, the track is too big to do it in a small studio, so .Paak — along with The Free Nationals — took to the outside stage (as part of Kimmel and Mercedes Benz' Summer Concert Series) to rock out for the much bigger crowd. Check it out below.