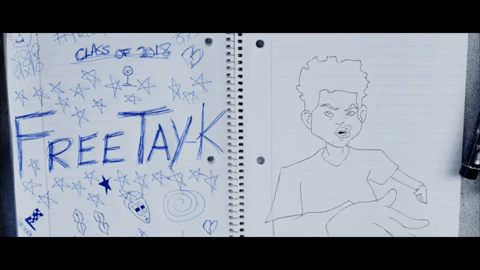 The violent tale of Tay-K is well-documented at this point. The rapper, now incarcerated, released his breakout single "The Race" while literally on the run from the police after catching multiple capital murder charges. Perhaps ironically, "The Race" was certified platinum while he was locked up.
All of this essentially explains why he's not in the video for his and BlocBoy JB's collaborative single, "Hard." Instead, an animated version of Tay appears throughout and next to JB, as the two run amok throughout a school. It's just another bittersweet reminder of an artist who essentially ended his own career as it was taking off.
Anyways, watch below.