Okay, so this is light years better than the first time we saw the Lethal Protector in theaters, and this is only the third trailer.
The film adaptation of arguably Spidey's most popular nemesis, Venom, has been said to be an R-rated movie back in March 2017. Starring Tom Hardy, the official trailer has been released. And, unlike the teaser trailer or the "first" trailer, the alter-ego of Eddie Brock is shown in full and then some.
The movie will appear to have a mixture of pure horror and some dark humor, as Eddie/Venom let loose a myriad of quotables throughout the clip. There is also another symbiote (attached to Carlton Drake / Riot, who is portrayed by Riz Ahmed) as well (of course it wouldn't be Carnage, but that's what sequels are for, right?), but the real star of the show is the symbiote itself.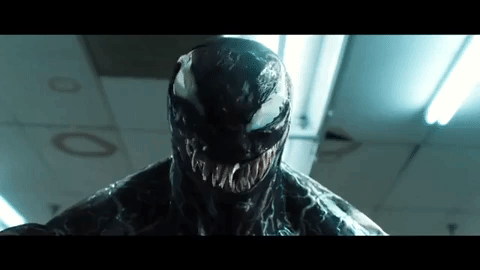 Venom his theaters on October 5th.