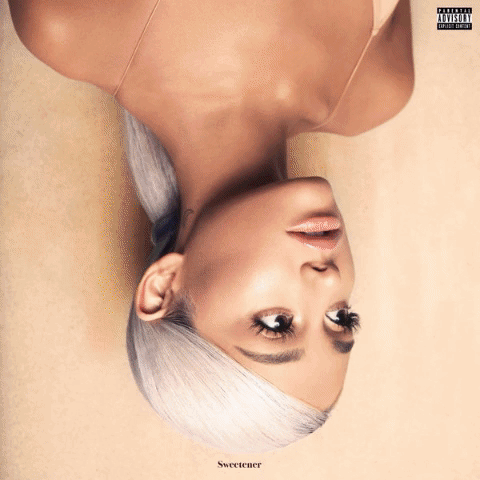 While you continue to enjoy Trippie Redd's Life's A Trip, Nicki Minaj's Queen (heh), Tobi Lou's tobi lou and the Juice, and the rest of last week's releases, let's get you up to speed with what's set to drop this week.
Ariana Grande, Sweetener (8/17)
Child actor turned popstar, most of America has seen Ariana Grande grow up right before our eyes. Five years removed from her debut album, she's set to release her fourth album Sweetener.
In recent months, Ariana has made headlines for things other than music, mainly her breakup with rapper Mac Miller (his Swimming album is fire, check that out if you haven't) and subsequent engagement to comedian Pete Davidson.
Sweetener is led by three singles, "The Light is Coming" with Pharrell and Nicki Minaj, "God is a Woman" and "No Tears Left to Cry." Featuring 14 songs in total, including a track dedicated to her fiancé, the album also includes an appearance from Missy Elliot.
Tory Lanez f. Bryson Tiller, "Keep In Touch" (8/17)
Earlier this year, Tory Lanez came through with his sophomore album, Memories Don't Die, which was executed way better than his debut album. Just four months later, he began prepping the release of two albums — a Spanish one titled El Agua and Love Me Now?
Last month, Tory's signature series, Fargo Fridays, made a return with "Numbers Out the Gym" and "B.A.B.Y." with Moneybagg Yo. For this Friday's release it looks like we'll be getting something more official.
Teaming up with Bryson Tiller, who's been providing dope features as of late (Playboi Carti's "Fell In Luv" and H.E.R.'s "Could've Been"), Tory's "Keep In Touch" looks to be the next single off Love Me Now?
Stefflon Don, Secure (8/17)
London-born with Jamaican roots, Stefflon Don has been making a name for herself since 2016, thanks to her debut mixtape, Real Ting Mixtape, which included features from Jeremih and more.
Since then, she has racked up records with French Montana, Ne-Yo, Big Sean and more. Two years removed from her debut tape, Stefflon preps her return with her second mixtape, Secure.
Led by three singles, "Hurtin' Me," "Senseless" and "Pretty Girl," Stefflon's new project features 16 songs and sports appearances from Future, Tiggs Da Author, Ebenezer, Fekky, Haile WSTRN, Sean Paul, Popcaan, Sizzla and DJ Khaled.
But that's not all! Aside from the releases above, we should also be expecting:
• 14 songs; featuring Apathy, Nature, Ali Vegas and more.
Reese LAFLARE, Reese LAFLARE (8/17)
• (?) songs; featuring Young Thug, Gunna, Ty Dolla $ign and more.
Lil Pump, Harvard Dropout (8/17)
• (?) songs; featuring "Drug Addicts," "ESKEEDIT," "Designer" and more.
Sabrina Claudio, No Rain, No Flowers (8/15)
• (?) songs; featuring "Numb," "Messages From Her" and more.