Robert Glasper is a Grammy-winning pianist and producer, and has worked with everyone from Kendrick Lamar to Stevie Wonder throughout his illustrious career.
Robert Glasper also had all the tea for one Lauryn Hill recently.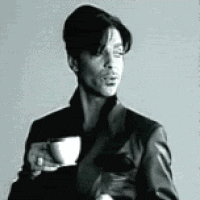 Rumors that Ms. Hill has been… somewhat difficult to work with — to say the least — has persisted for years, and Glasper — who has worked with her — shared some of his own war stories during a sit-down with Houston's The Madd Hatta Morning Show, explaining one particular encounter that left him… flabbergasted (and not fully paid), to say the least.
I did a show with Lauryn… this was 2008, I guess. It was for Montblanc Jewelry Corporation. She's getting half a million dollars for this show. It's a 20 minute show. My friend was the [musical director]. He said 'Rob, we're doing a show in LA. You want to do this show?' Mind you, two years prior she had been calling me trying to get me to come to her house to audition. I'm already a signed artist. I'm traveling the world doing my own thing. I don't do auditions. So I was like 'Sorry, I don't do auditions. If you want me, you can listen to my album.'

She was calling me talking about 'Can you play for me over the phone?' No I'm not doing that. I'm like, 'No but I do have albums out. Number one Jazz albums on the charts. If you like, you can check those out. I'm not auditioning. I'm not.

So then my boy's like, 'Yo Lauryn has a show in New York, do you want to play?' So I said, 'What's the deal?' He's like, 'We're rehearsing for one week for a 20 minute show.' So we rehearse a whole week, like 10 hours a day. Every day she comes in and changes the show, changes what she wants to do. Completely. The last rehearsal, she doesn't show up. Her manager comes in and says, 'Lauryn's not really feeling the way you guys have been learning the music so we're going to cut your pay in half.' The last rehearsal. The day before the show. First of all, we weren't getting paid that much anyway but understand she's getting half a million dollars. So seriously? You're going to take these five musicians and cut their pay in half.
But wait, it gets even wilder.
Respect, I respect. You can't come into a situation especially when you've already stolen all of my friends' music. The Miseducation of Lauryn Hill [her 1998 solo debut album] was made by great musicians and producers that I know, personally. So you got a big hand off of music that you didn't even write. You feel me though?
Watch the entire interview below (I've set it to where he speaks on Lauryn Hill, for those not wanting to sit through the entire thing).
Speaking of his musical side, Robert — joined by Karriem Riggins and Common, as August Greene — performed "No Apologies" on The Tonight Show Starring Jimmy Fallon last night (August 13th).