Russ and Scott Storch are back at it.
With his new album Zoo dropping next month, Russ comes through with the project's first single, "The Flute Song." Arriving just over a year after his There's Really A Wolf debut, here's what he has to say about the impending follow-up…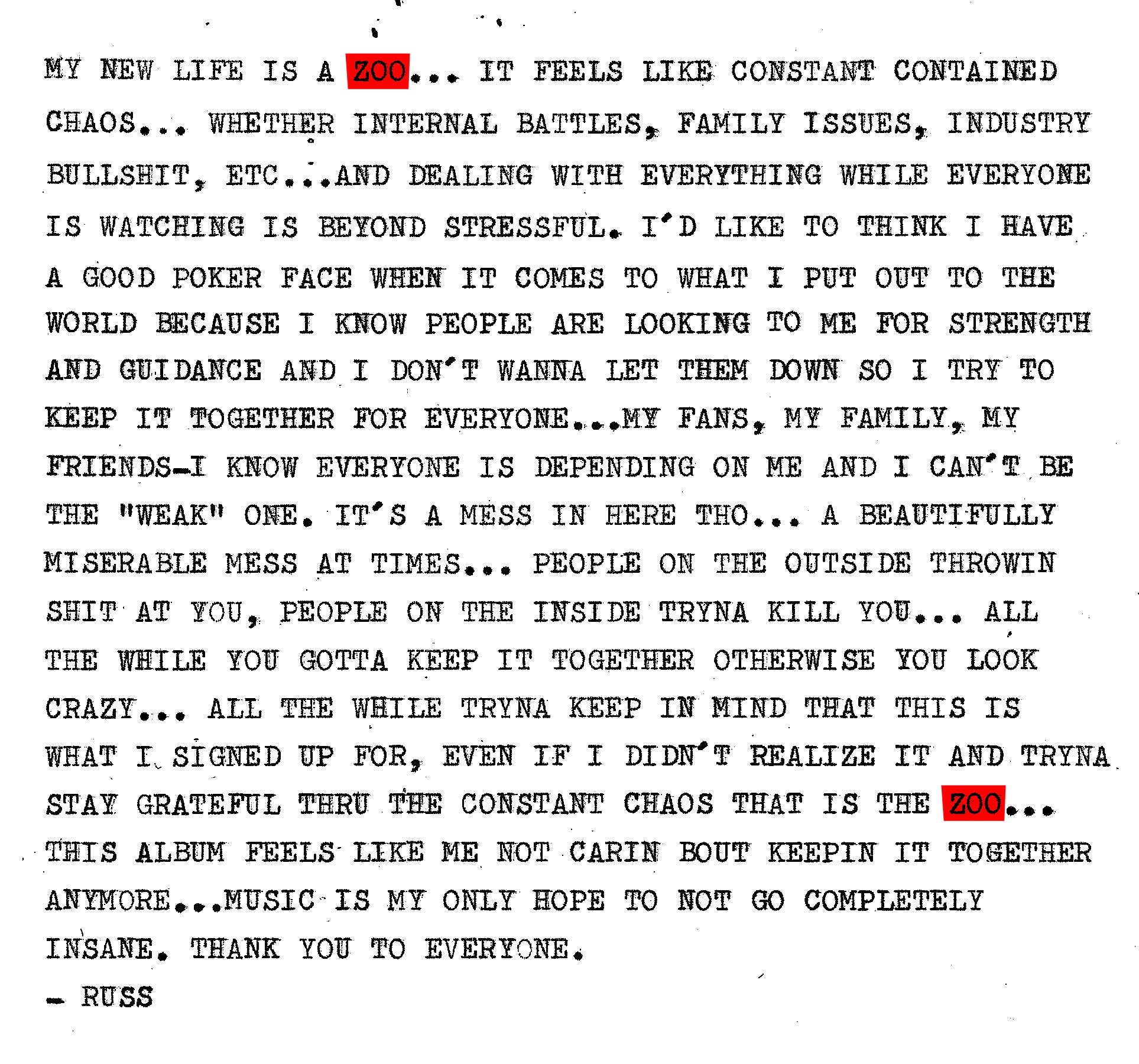 Produced by Scott Storch, "The Flute Song" can be heard below. Zoo arrives September 7th.