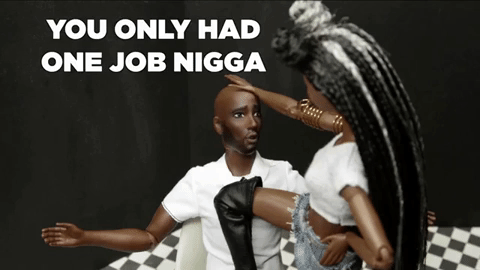 Boston-born and Los Angeles-based songstress TeaMarrr knows how to make a debut at the DopeHouse, doesn't she?
After debuting in 2017 with her Thanks for the Chapstick EP, TeaMarr is prepping to release her debut album Tea Turns To Wine later in 2018. She sets things off with the first single, "One Job," and it's… provacative to say the least. "There's an element of female empowerment to my music, and 'One Job' kick starts everything," she says to The Root. "When I was writing it, my friend was going through some mental domestic abuse with her man at the time. He was so trash. I transferred that energy. At the same time, my one job is to prove myself as a songwriter and a singer, which I did here."
She has also released a lyrics video directed by Tyren Redd, which is basically a peak into a dysfunctional dollhouse where the "Ken" of the couple gets disembodied both physically and emotionally: "Dry your eyes, the f**k you cryin' for? Where's your spine? You ain't got that no more? The d*ck is fire. That's what I signed up for, but after all this time you're so damn insecure."
Well… all righty then. Watch it below.