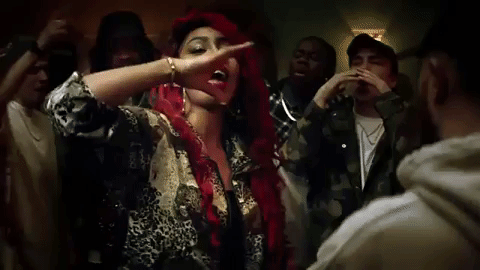 So… as it turns out, Boogie's latest video also served as the basis for an advert for Snickers.
Seemingly, a "post-credits scene" for his "Deja Vu" video, the clip reveals a rap battle going on in the same house party between Boogie and an unnamed adversary. Only, it's not Boogie; it's Sir Elton John, as the Shady emcee has "lost his edge" due to hunger.
It's a bit cheesy, yes, but I cackled loudly at this anyways.