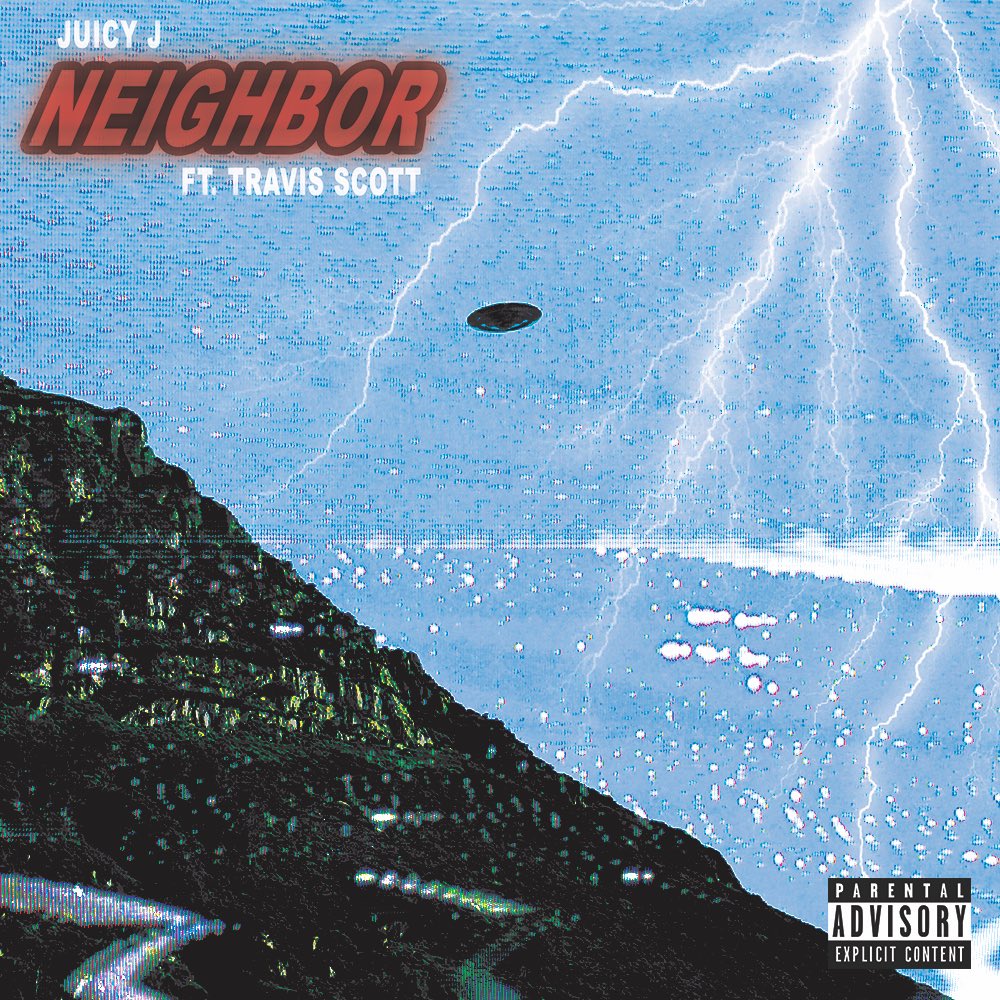 From the ashes of Astroworld, Juicy J and Travis Scott connect on a new song called "Neighbor."
While working on his latest album, Scott reached out to Sir J of the Juice about some beats and the two decided to hit the studio.
"We vibed out in the studio,' Juicy J told Billboard. "On my way out, after we had been in there for three hours, I was like, 'Yo, Travis, let me get a record for my new album.' He went into his files and pulled up 'Neighbor.'"
"It was like a long verse, but I thought it was hard as fuck," he continued. "The beat was already done and he had everything on there. It didn't really have a format to it originally. When I got to the studio the next day, I took the track and chopped it up. I took a piece and made a hook. The part where he was rapping I put first. Then I added a verse on it and it was magic from there. I had to put it in a sequence."
Potentially landing up on Juicy's next album, which he says he has "50 new songs" for—including a single with Kevin Gates, Lil Skies, and Tay Keith—the Buddha Bless-laced "Neighbor" can be heard below.