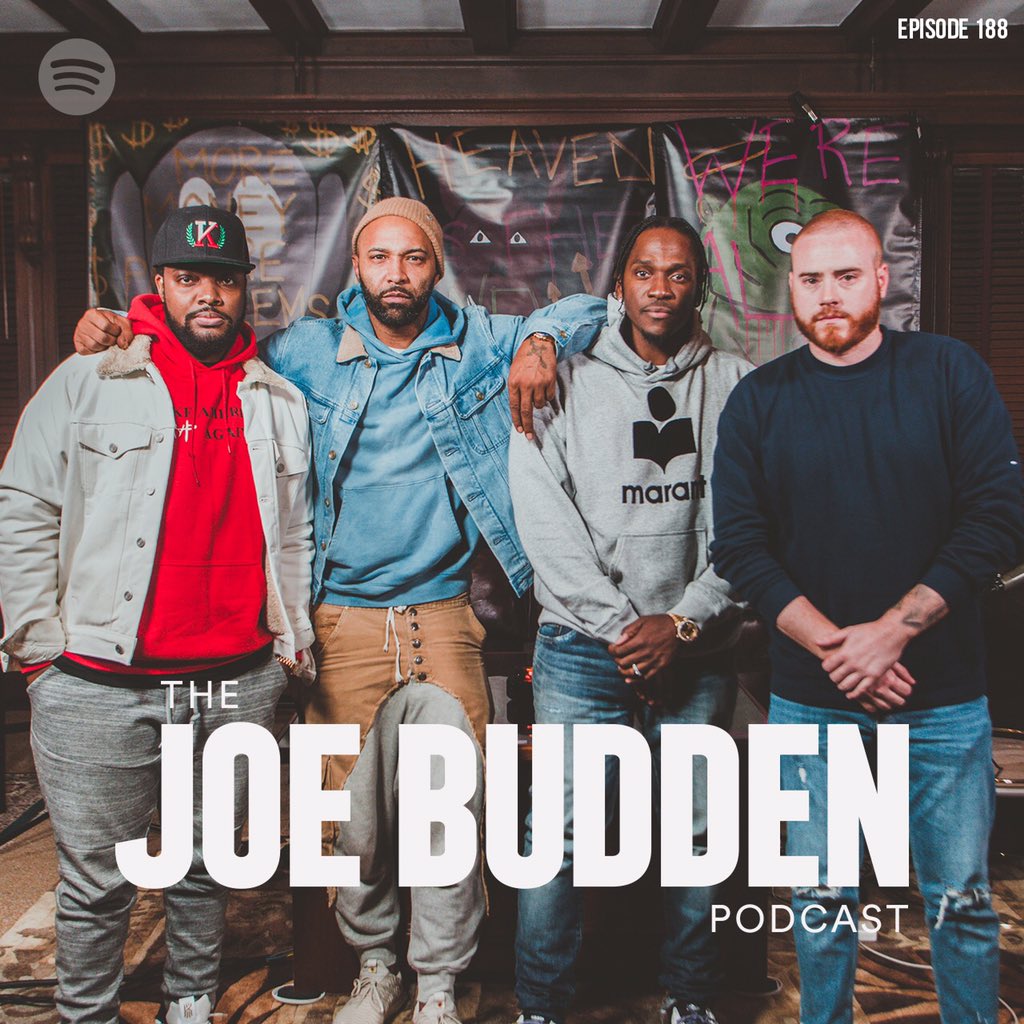 Well, well, well… what do we have here? Fresh off having Chance the Rapper on the show, Joe Budden and the fellas have now invited Pusha T onto Episode 188 of The Joe Budden Podcast.
Less than a week after Drake popped up on LeBron James' HBO show The Shop, where he touched on his beef with Kanye West and the back-and-forth with Pusha, King Push now has a chance to respond and speak his own truth.
On this episode, Pusha T sits in with Joe, Rory, and Mal. They discuss the rules of beef (10:24), Pusha T and Drake's fued (14:37, 17:20, 24:47), his relationship with Kanye (58:30) and plenty more!
Per usual it is free to listen, but if you'd like to test the waters you can still get two months of Spotify Premium for free by using this promo code.
As expected, the episode doesn't disappoint, either. Among the many quotables, one that is sure to cause a stir on the internets revolves around the source of all the dirt Pusha had on Drake. While many, including Drake, believe it was Kanye spilling the tea, Push reveals the information actually came from Noah "40" Shebib. Well, a chick he was sleeping with that doesn't know how to keep secrets…
"The information came from 40; it didn't come from Kanye—at all," Pusha proclaims. "40 is sleeping with a woman. He talks to her daily, five-six hours a day and provides opportunity for her.  40 ultimately speaks to her about how he's disgruntled with certain things: notoriety and things involving Drake and his career, so on and so forth. With that [talk] also came the fact that Drake has a child. With that also came the trip that everybody took to go see the child, and bring him gifts—all of this information. She divulged this information. That's where it came from."