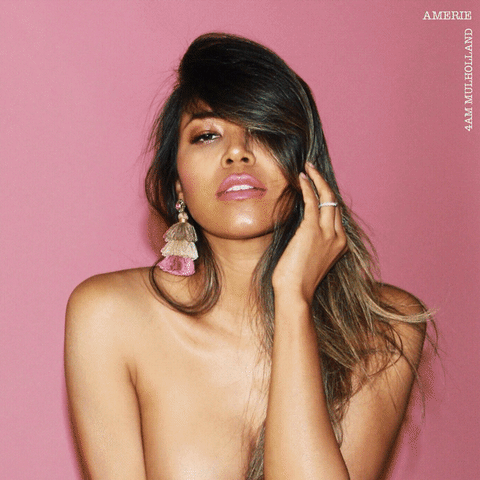 Amerie, like Ashanti and Mýa, basically chucked up the deuce to aging and looks the same as she did when she dropped bangers like "1 Thing," "Why Don't We Fall In Love" and "Man Up!" Now a newly-minted mother, the songstress (and New York Times best-selling author) has surprised fans with her first full album in nine years (and first body of work in three).
Amerie has released a double-sided project, 4am Mulholland / After 4am. A seven- (Mulholland) and six-track (4am) release, the project is her first LP since 2009's In Love and War. "Everything on the album was recorded from when I didn't know I was pregnant to eight, nine months [along]," she says to Rolling Stone. "'Not a Love Song'" and 'The Wall' were around then. I was doing little sexy rolls on those tracks. [Laughs] I record, engineer and do my own vocals and rough mixes. It was really creatively freeing."
Stream them in their entirety below.
View this post on Instagram