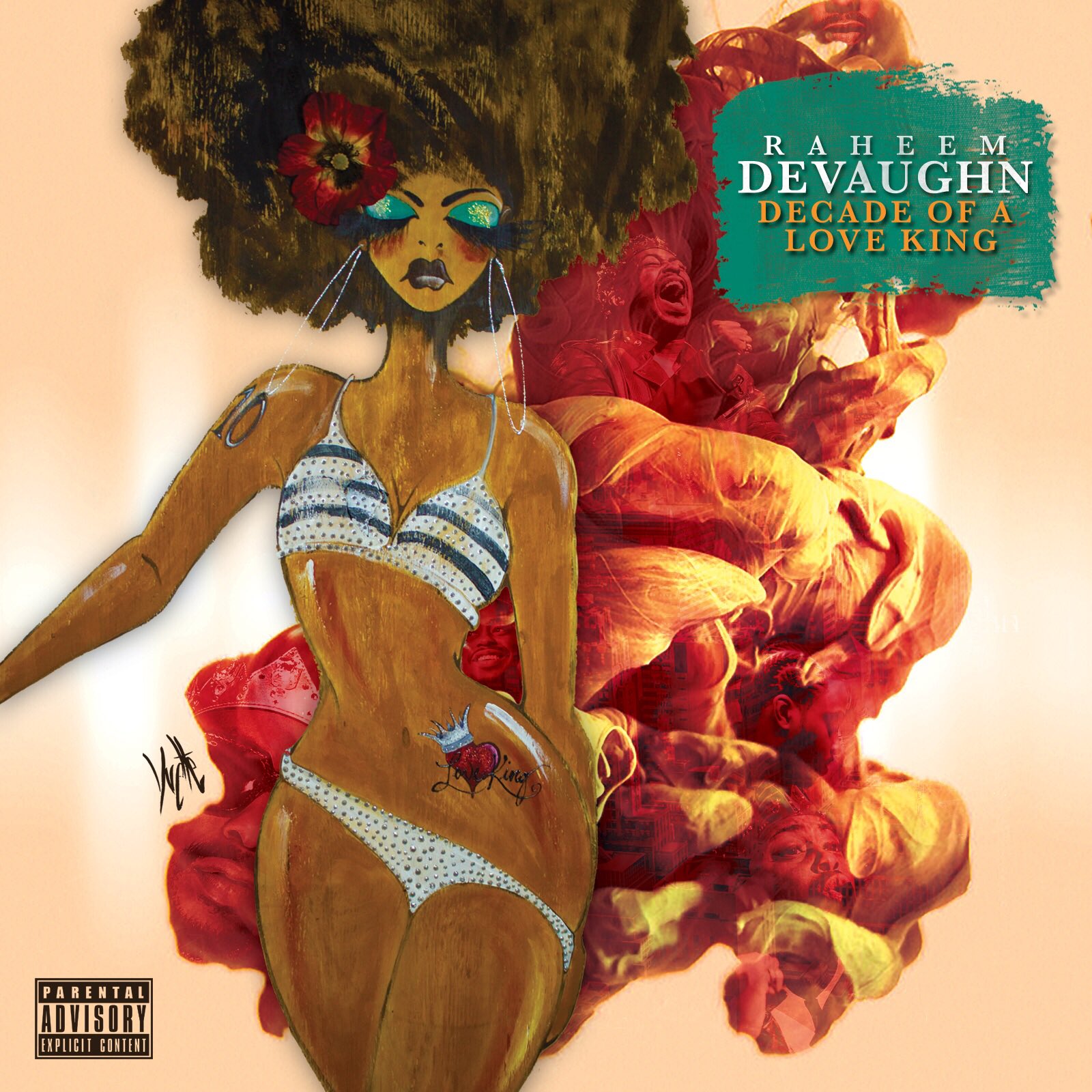 Art by Yvette Crocker and Just Dope.
New Raheem DeVaughn?! Well damn, I guess it's time to start pricing baby clothes and collecting diapers.
Three years after Love Sex Passion album, the veteran D.C. crooner is officially back in action with the release of his new album, Decade of a Love King.
"I approached this project how I would have approached making a mixtape, but from an original music standpoint," Raheem said before pointing out he was early on the R&B tape wave. "I was the first solo R&B artist to make mixtapes. I made that blueprint which will go down in history as part of my legacy."
A 13-track effort with features from Phil Ade, Chaz French and Roxy Reynolds (yes, that Roxy Reynolds), Decade of a Love King can be heard below.
Press play and be sure to add the album on your preferred streaming platform. I've also included videos for "Don't Come Easy" and "What It Feels Like," which were released prior to the album.