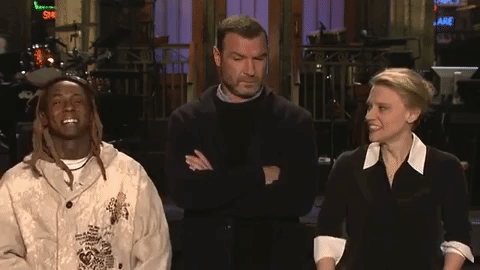 This weekend (November 10th), Lil Wayne will make his third appearance on Saturday Night Live as the musical guest, hosted by Liev Schreiber. Per usual, the Weez appeared in a series of light-hearted promos for the upcoming episode.
Alongside cast member Kate McKinnon, the trio crack jokes about a "duck experience" and rip on Mamma Mia 2, before Wayne gives his best impression of Ray Donovan.
It has also been announced that the November 17th episode will have Ella Mai alongside Steve Carell.