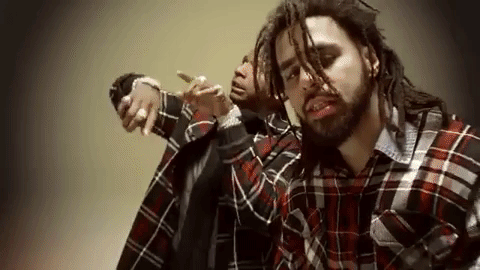 Two weeks ago, Moneybagg Yo dropped off his debut album, RESET. Even before the album arrived, one of the standout tracks was "Say Na"  with J. Cole, for the fact that of all the collabs Cole has done this year, one with Moneybagg was probably the last one that would come to mind.
After the tracks release, Moneybagg revealed via XXL how the collab came together. Cole had mentioned in an interview with Vulture that couldn't get Moneybagg & Lil Baby'S song, "All of A Sudden," out of his head. The two ran into each other in a studio in Los Angeles during Cole's K.O.D. tour and Cole asked Moneybagg what he had for him.
"He walked right in [to the studio] in less than three minutes and [was] like, 'Yo, pull something up, what you got?'" he said. "[Cole] was like, 'This a good song, they gon' rock with it,' but that ain't what I'm looking for. I want to come to your world.' So I got the trap J. Cole."
With the song standing as a fan favorite on the album, Moneybagg & Cole took it a step further and came through with a visual for the video.