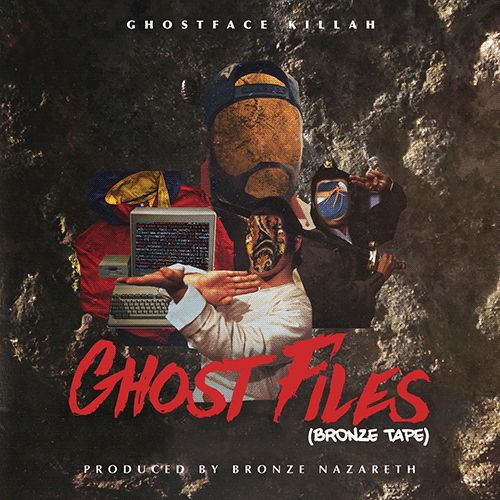 Last month, Ghostface Killah popped up with an album called The Lost Tapes with longtime DopeHouse resident and overall great guy, the incomparable Big Ghost.
Now, fresh off breaking "Padded Locks" with Mick Jenkins and hoping on Teyana Taylor's "Gonna Love Me (Remix)" with Raekwon and Method Man, GFK is back with not one but two remixed versions of the album.
Officially dubbed the Ghost Files now, Bronze Nazareth handles the production on the "Bronze Tape" while Agallah laces the "Propane Tape" — both of which hold the same tracklist as the original with features from Raekwon, Snoop Dogg, KXNG Crooked, Benny the Butcher, Bishop Lamont, and others.
"Testify (Intro)"
"Buckingham Palace" f. KXNG Crooked, Benny the Butcher & 38 Spesh
"Majestic Accolades" f. Planet Asia & Hus Kingpin
"Cold Crush" f. LA the Darkman, Chris Rivers, Ras Kass & Harley
"Put the Ghostface on It (Interlude)"
"Saigon Velour" f. Snoop Dogg, E-40 & LA the Darkman
"Constant Struggle" f. Killah Priest & Bishop Lamont
"Done It Again" f. Cappadonna & Styliztik Jones
"Reflections of C.R.E.A.M. (Interlude)"
"Watch 'Em Holla" f. Raekwon, Masta Killa & Cappadonna
"N.W.O." f. Tragedy Khadafi
"Wiseman Liberty (Outro)"
"Press Rewind" f. Big Stat, Bronze Nazareth & Agallah
Press play below and be sure to add both version of the Ghost Files on your preferred streaming platform.