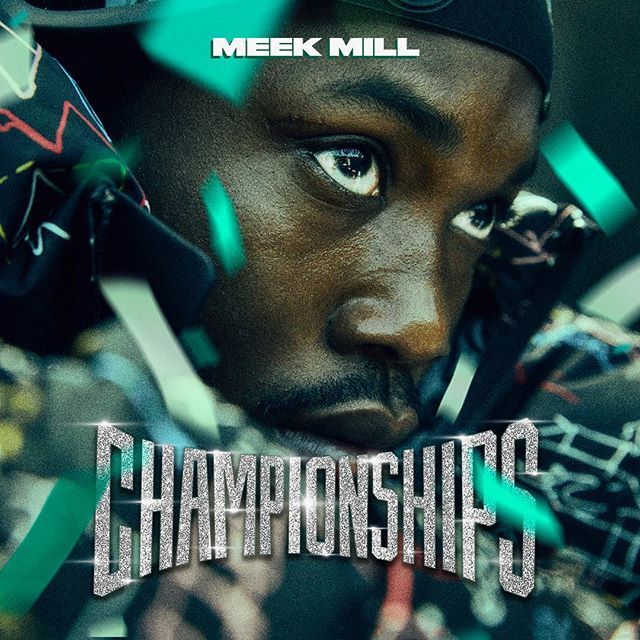 To literally quote the rapper, Meek Mill used to pray for times like this, to rhyme like this.
In 2017, the long-tenured MMG star was sent to prison and faced a 2-4 year sentence for violating probation. Suddenly, Meek became a poster child for criminal justice reform, garnering support from seemingly everyone: JAY-Z, Rick Ross, his onetime sparring partner Drake, and even New England Patriots owner Robert Kraft. Ultimately, he was released a few months later. Now, becoming an advocate, Meek has essentially turned face WWE-style and has become the people's champion. SO much so, that he celebrates these wins with his anticipated new album, Championships.
Locked in at 19 tracks–including "Uptown Vibes" with Fabolous and Anuel AA, "Oodles O Noodles Babies," and "Dangerous" with PnB Rock and Jeremih–the album also boasts features from Jay-Z and Rick Ross (on the same track, which is pretty much a cheat code), Cardi B (heh), Future, 21 Savage, Ella Mai, Young Thug, Roddy Ricch, and Kodak Black. Oh, and there's also the highly-anticipated reunion with Drake, as well.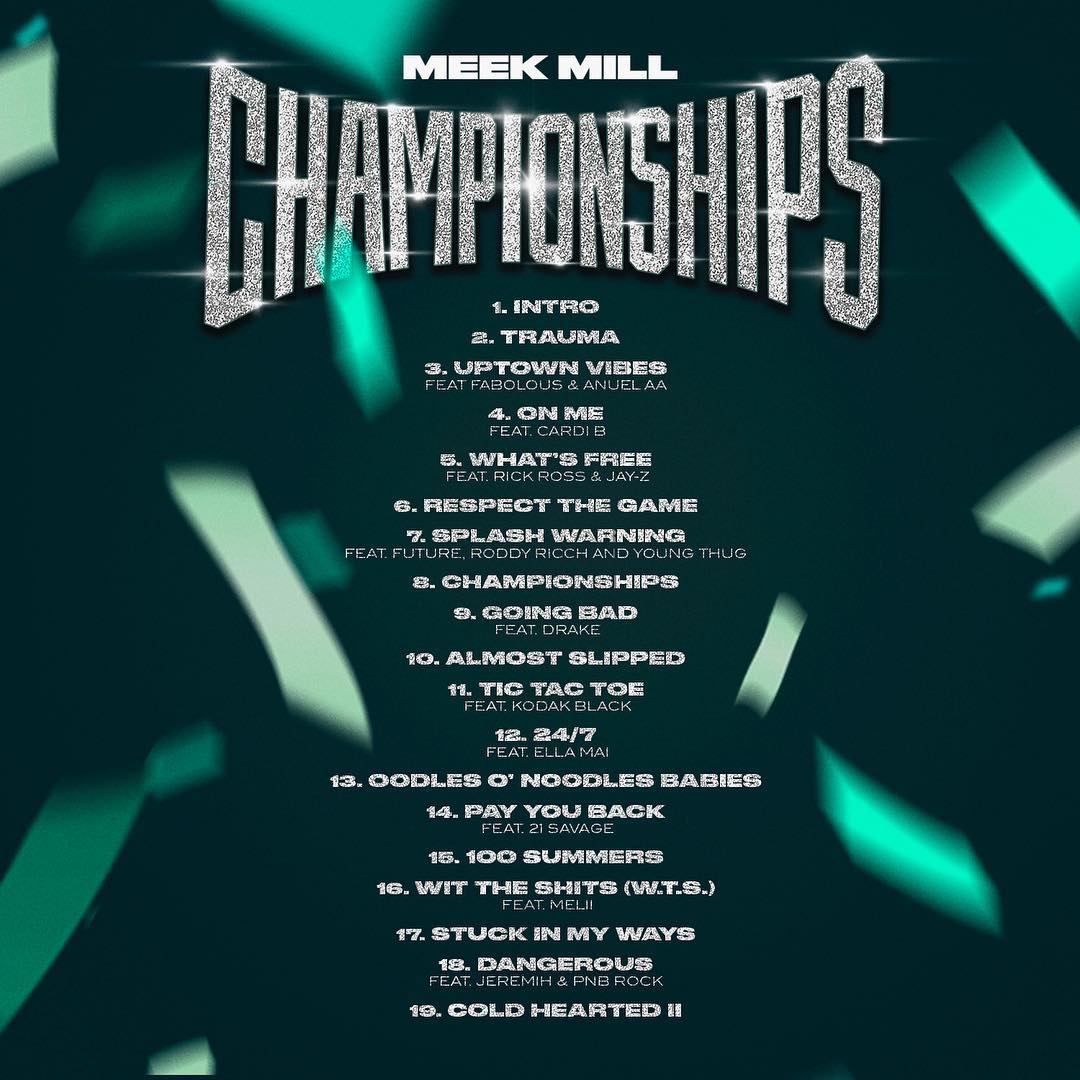 "Intro"
"Trauma"
"Uptown Vibes" f. Fabolous & Anuel AA
"On Me" f. Cardi B
"What's Free" f. Rick Ross & Jay-Z
"Respect the Game"
"Splash Warning" f. Future, Roddy Ricch & Young Thug
"Championships"
"Going Bad" f. Drake
"Almost Slipped"
"Tic Tac Toe" f. Kodak Black
"24/7" f. Ella Mai
"Oodles O Noodles Babies"
"Pay You Back" f. 21 Savage
"100 Summers"
"Wit the Shits (W.T.S.)" f. Melii
"Stuck In My Ways"
"Dangerous" f. Jeremih & PnB Rock
"Cold Hearted II"
Press play below and be sure to add Championships on your preferred streaming platform.
Well, damn… not only are the sample choices next level (the clearance costs have gotta be out of the world) and the mixing crispy (shouts to Young Guru), but Hov really gave Meek one of his best verses in years. "What's Free" is just disgusting. And before anyone claims Jay was sticking it to Kanye, Mr. Carter took to Twitter (for the first time in like two years) to make it clear.
The line clearly meant don't pit me against my brothers no matter what our differences are (red hat) now go pick up Meek album . Drake and Meek on there together .

— Mr. Carter (@S_C_) November 30, 2018