The Dreamers are back for revenge… again.
Following a year that featured projects from J. Cole, Bas, Cozz, J.I.D and EarthGang, Dreamville Records is looking to keep the momentum rolling into 2019 with the impending release of Revenge of the Dreamers III.
Arriving just over three years after Volume 2, the third installment will be recorded during a 10-day span in Atlanta between January 6th and January 16th. We know this, because Cole, the rest of the Dreamville roster (like Lute, Ari Lennox, and Omen) and a few outside guests (like TDE's Reason) took to social media to share their special invites to the recording session.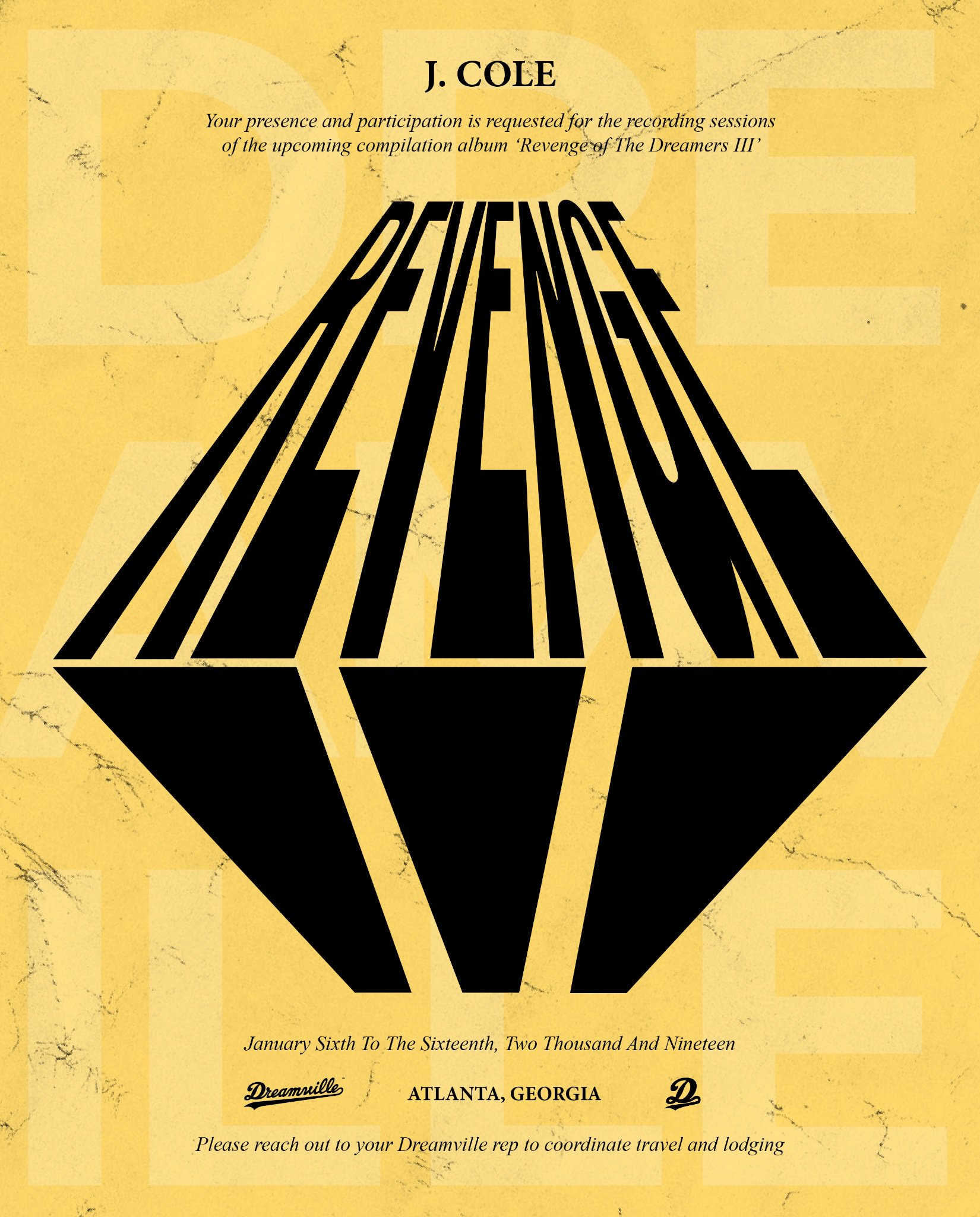 At this point, there's no official release date. But if they are making it a point to record the entire thing between now and next week, it shouldn't be long after that until we get to hear the music.
UPDATE: After sifting through the timeline, more and more outside guests are being revealed. On top of the already stacked Dreamville roster, there's also been appearances from Big K.R.I.T., Wale, Tay Keith, Ski Mask the Slump God, and more.
Also, if you're not already doing so, I suggest you follow Dreamville's Instagram page as they are continusly updating with various behind-the-scenes pictures and video from the sessions.