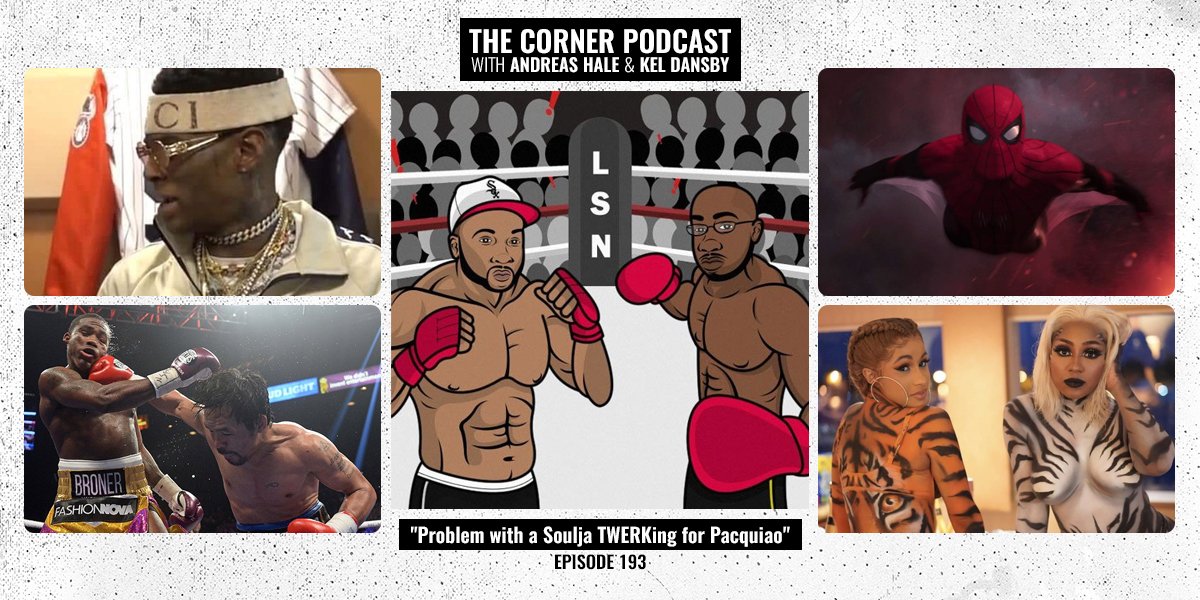 "The Corner" is a boxing, mixed martial arts and pro wrestling podcast from a Hip Hop generation's perspective.
Now that we're finally getting action in 2019, Andreas Hale and Kel Dansby are back with another installment of The Corner Podcast—officially dubbed the "Problem with a Soulja TWERKing for Pacquiao" episode.
Andreas and Kel jump right into the Soulja Boy Breakfast Club interview, Cardi B TWERKing, expectations for the new Spider-Man movie, UFC on ESPN+, Broner's clown antics, and more!
Check it out below and for bonus episodes and exclusive content, sign up on Patreon.