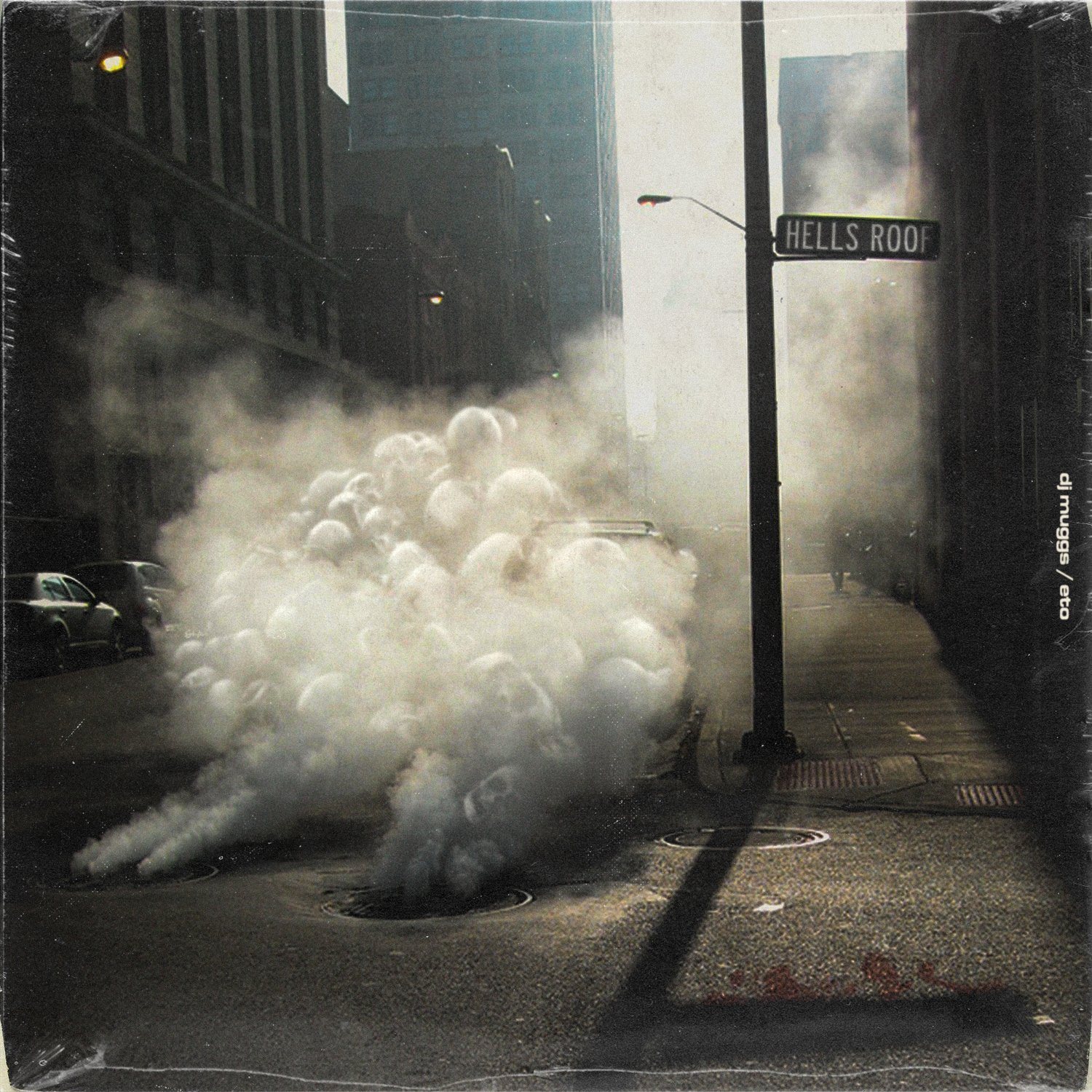 First off, DJ Muggs is a machine!
Not only did Muggs reunite with Cypress Hill last year to produce their new album, the Soul Assassin also released a solo album (Dia Del Asesinato) and caused KAOS with Roc Marciano. And now, with plenty left in the tank, the West Coast producer is venturing up north to drop a project called Hell's Roof with Rochester spitter Eto.
"I had just finished the 'Kaos' album and wanted to work with someone new, and relatively unknown. I was talking to Meyhem Lauren one day and asked him if he knew any dope MCs. And he said he knows this kid from Rochester, New York named Eto and he's dope. So I sent him a track for the 'Dia Del Asesinato' album and he destroyed it," Muggs says. "So after that we started doing a new song here and there. I asked Eto if he had an idea for an album title and he said 'Hells Roof', named after his home turf."
"Hell's Roof is a name we call Rochester, because it's our stomping ground, and the dark sound that Muggs provides is the perfect backdrop," Eto–who just dropped his Heather Grey EP with V-Don and Willie the Kid–adds.
Kicking things off, Muggs and Eto have unleashed the project's first single, "Holy Wine." Press play and check out the tracklist–featuring Roc Marci, Meyhem Lauren, Flee Lord, Big Twins, and WTK–below.
"Crack Wars"
"Dominate"
"Holy Wine"
"Roses" f. Roc Marci
"Still Mobbin" f. Flee Lord & Big Twins
"Homie"
"The Blues"
"Tio (Interlude)"
"Last Supper" f. Meyhem Lauren
"Attics"
"Victory" f. Willie the Kid
"What You Sayin"