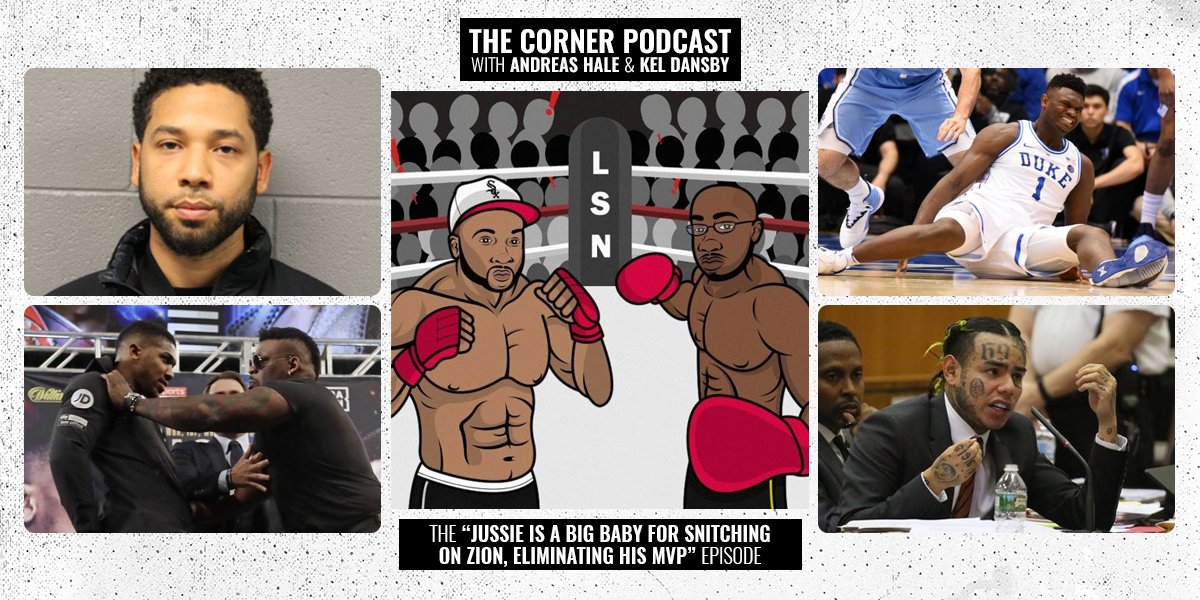 "The Corner" is a boxing, mixed martial arts and pro wrestling podcast from a Hip Hop generation's perspective.
As Las Vegas is hit with its first snow "storm" in nearly a decade, Andreas Hale and Kel Dansby are back with the "Jussie is a Big Baby for Snitching on Zion, Eliminating his MVP" episode of The Corner Podcast.
Making full use of their snow day, Dre and Kel discuss Jussie Smollet's elaborate lie, Zion Williamson's injury, 6ix9ine snitching, the the Anthony Joshua and Jarrell Miller beef, MVP's boring Bellator fight, Kofi Kingston's run at the title, and more.