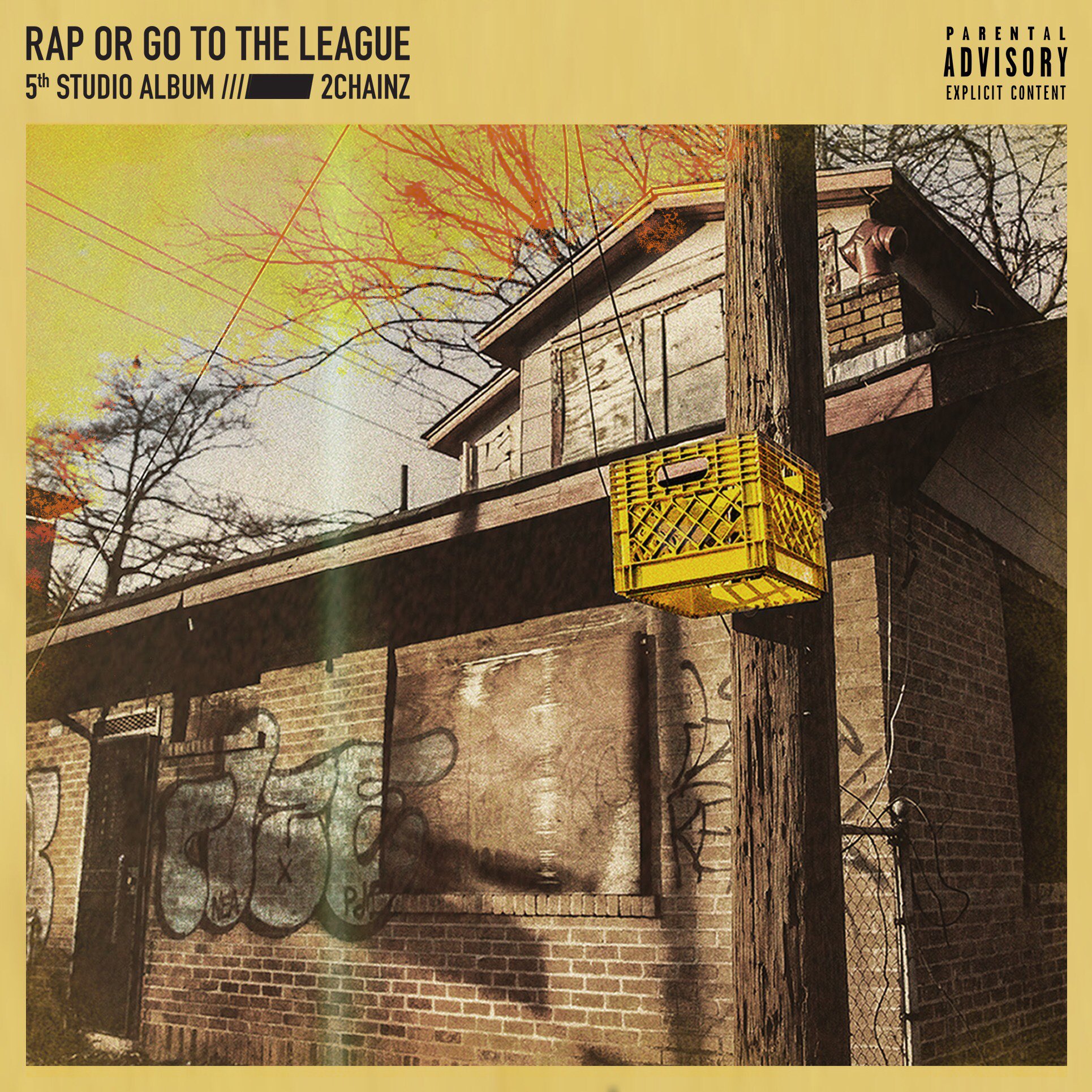 When it comes to music careers, few (if any) have had one like 2 Chainz–or, the artist formerly known as Tity Boi.
After catching some traction as part of Playaz Circle back in the day, it wasn't until the ATLien took on his 2 Chainz moniker that things really started to take off. Dropping his Based on a T.R.U. Story debut in 2012, he's continued to raise the bar with each release since—dropping B.O.A.T.S. II: Me Time in 2013, teaming up with Lil Wayne for ColleGrove in 2016 (credited as a Chainz solo, because label politics) and capping things off with what might be his best album to date, Pretty Girls Like Trap Music, in 2017.
Now, after spending two years touring the world, growing and maturing as a human, starring in his own Vice series (Most Expensivest), and collecting checks from countless brands, 2 Chainz is officially back in action with his fifth studio album, Rap Or Go To The League.
"It's been quite the journey to get here," 2 Chainz says. "All night studio sessions, reflecting, and opening up on these records or as I call it therapy! This is my each one teach one body of work, I wanna celebrate black excellence!"
Locked in at 14 tracks, the album–which lends "A&R" credit to LeBron James–comes equipped with features from Lil Wayne, Kendrick Lamar, Young Thug, Ty Dolla $ign, Chance the Rapper, Kodak Black, Travis Scott, E40, Ariana Grande, and the lovely Marsha Ambrosius.
Press play below and be sure to add Rap Or Go To The League on your preferred streaming platform.
2 Chainz also sat down with The Breakfast Club to talk about LeBron James' involvement on the album, clearing the air and working with Ariana Grande, selling drugs to his moms, and much more.