After flooding the scene in 2017 and fully breaking through this past year, Lil Baby closed out an impressive 2018 with his Street Gossip project. And today, he's back with a new video.
Following clips for "Global" and "Close Friends" (off his and Gunna's Drip Harder project), Lil Baby keeps it coming with one for "Pure Cocaine."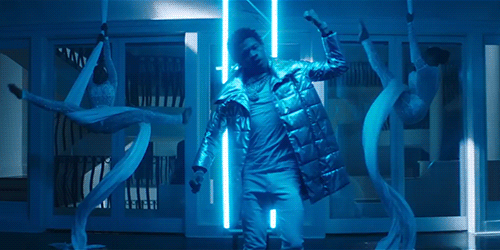 Directed by Edgar Esteves, the all-white video starts off with Baby sitting down with his dealer and letting him know he's all paid up and finished doing business. This doesn't sit right with the red-brimmed OG, so he approaches Baby (with 21 Savage as his back up) at at the end, before met with an unexpected twist.