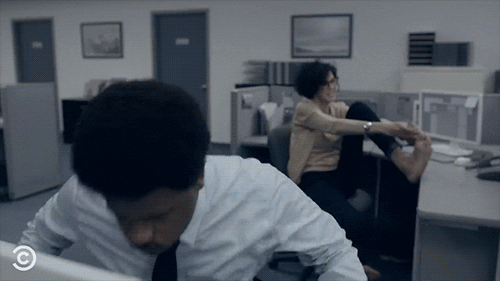 On Friday (4/19), Open Mike Eagle and Baron Vaughn will debut their brand new show, The New Negroes, on Comedy Central. And today, the duo have unveiled the first look at the series with a new video for "Unfiltered" with Danny Brown.
Kicking off with Mike Eagle biting his tongue while enduring a traffic stop, things begin to ramp up once he's back in the office and can no longer subdue his thoughts. Seemingly fed up with the daily nonsense, Mike stands up and lends his body to Danny, who emerges from his body (seen above) and begins to spew all the shit he'd been holding back while putting tinfoil in the microwave and punting Sparkletts bottles throughout the office.
Check out the madness below and be sure to tune into Comedy Central (or BET) on Friday for the premiere of The New Negroes.