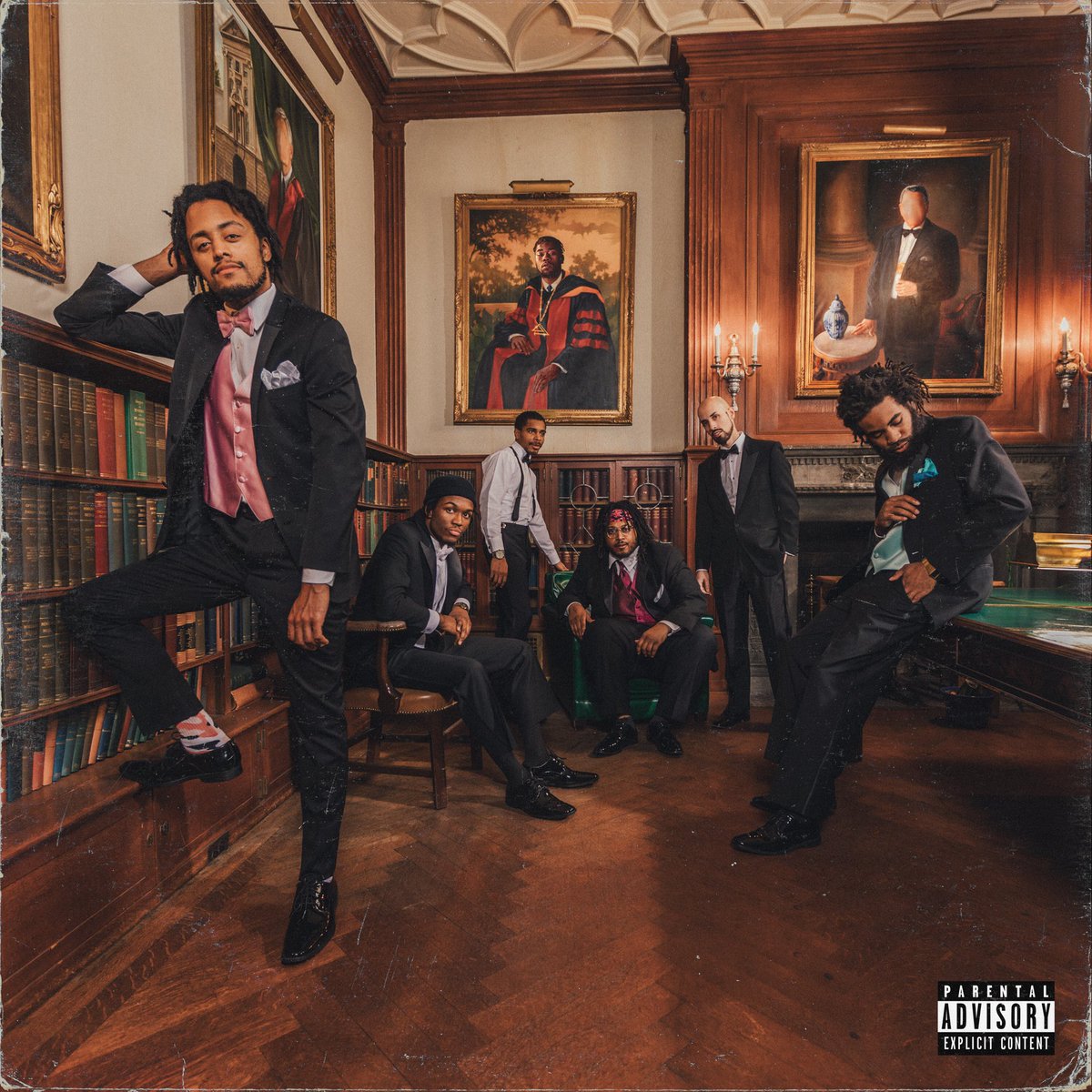 Hailing from Chicago's westide, Pivot Gang stands as a collective founded by rapper Saba, his brother Joseph Chilliams, their cousin John Walt and fellow high school friend MFn Mello. Explaining their name, the group explained the idea of "pivot" to them means "to take things one step at a time and to always progress."
Running together since around 2012, the group's soul project, JIMMY, came in late-2013. Since then, the group and its members have released various projects over the years. With a wider audience willing to give them their attention, the group has reconvened for another project.
Return with You Can't Sit With Us, the Chicago collective unleashes a 13-track effort equipped with appearances from some well-known names. Led by "Bad Boys," Studio Ground Rules" & "Jason Statham Pt. 2," the collective calls on Kari Faux, Smino, Mick Jenkins, Jean Deax, Femdot, Sylvan LaCue & Benjamin Earl Turner for their debut album.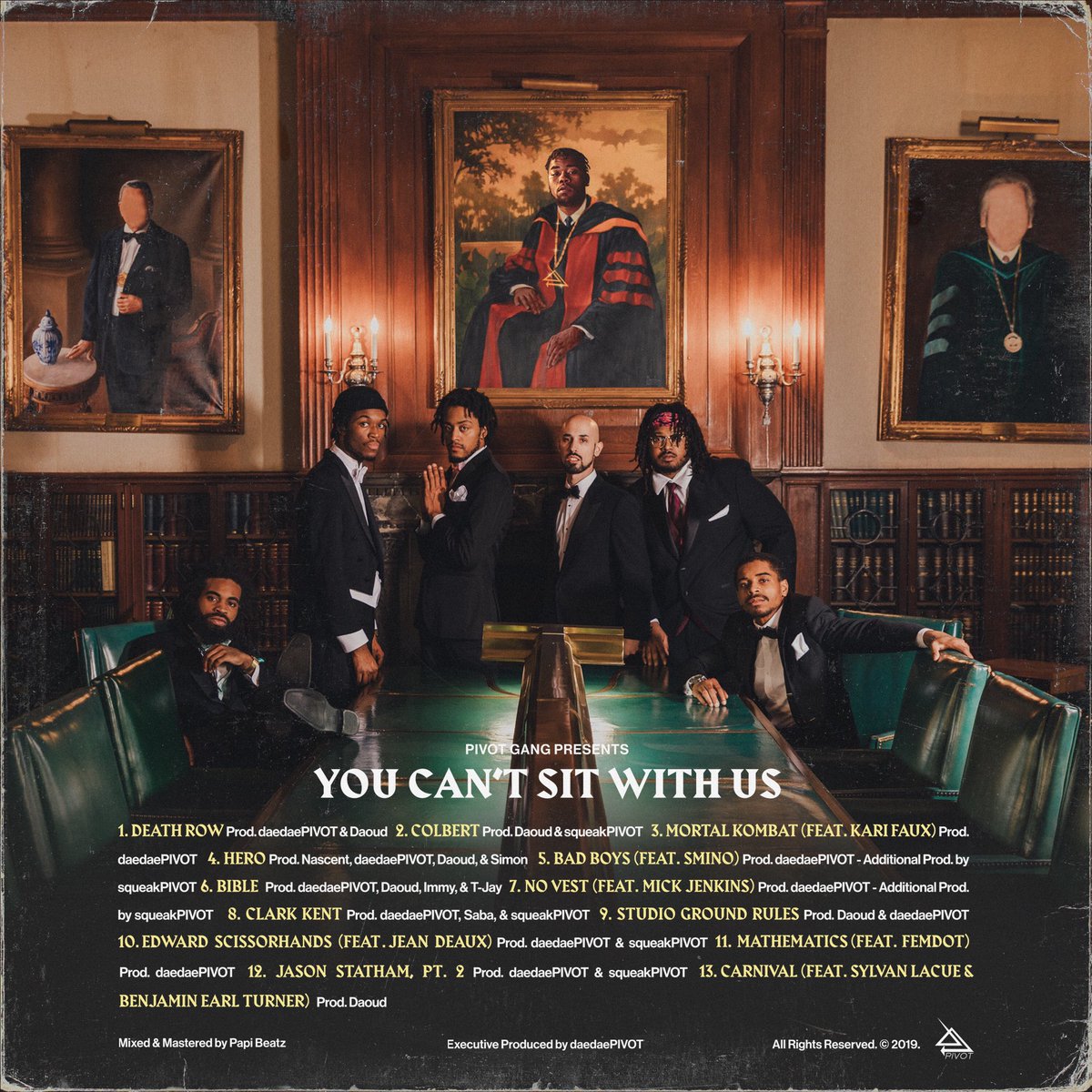 Press play and be sure to add You Can't Sit With Us on your preferred streaming platform.