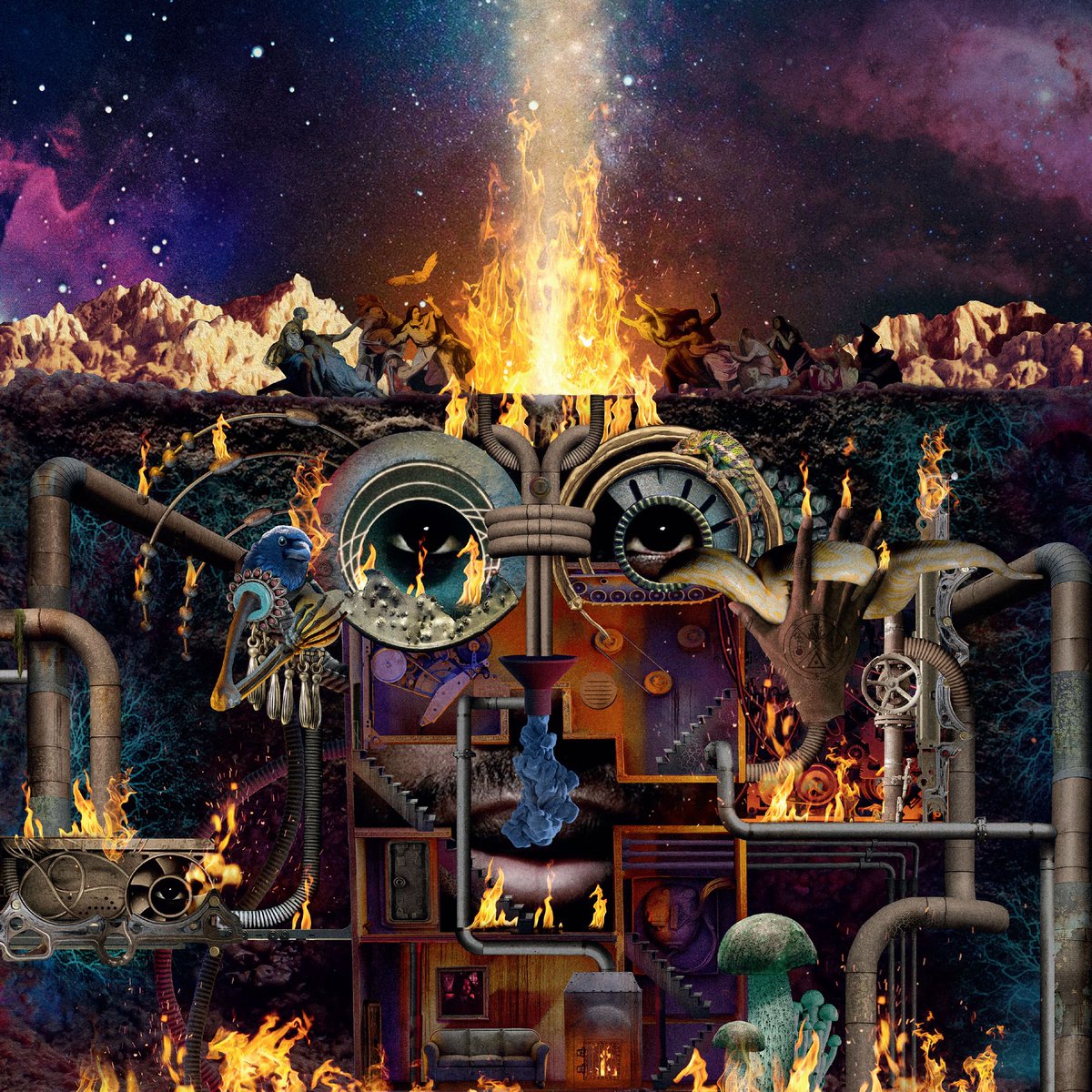 [Art by Winston Hacking]
The wait for Flying Lotus' new album is nearly over.
With Flamagra impacting May 24th, the eclectic producer is back with another taste of the long-awaited follow-up to 2014's You're Dead.
After sharing "Fire is Coming" and "Spontaneous" with Little Dragon, FlyLo keeps it moving with "More" featuring Anderson .Paak.
UPDATE (5/13): Now with an animated visual.
"Flying Lotus' sound and Anderson .Paak's rap on this track are just incredible," director Shinichiro Watanabe says. "Their work greatly inspired me to direct this music video for them with some of the finest anime talents in Japan."