Although it took longer than expected, DJ Khaled has finally released his eleventh album, Father of Asahd. And to celebrate, he's going video crazy.
Kicking things off with a video for "Higher" with the late Nipsey Hussle (shown above), Khaled plans to bring seven more songs to life throughout the weekend. He even provided fans with a release schedule…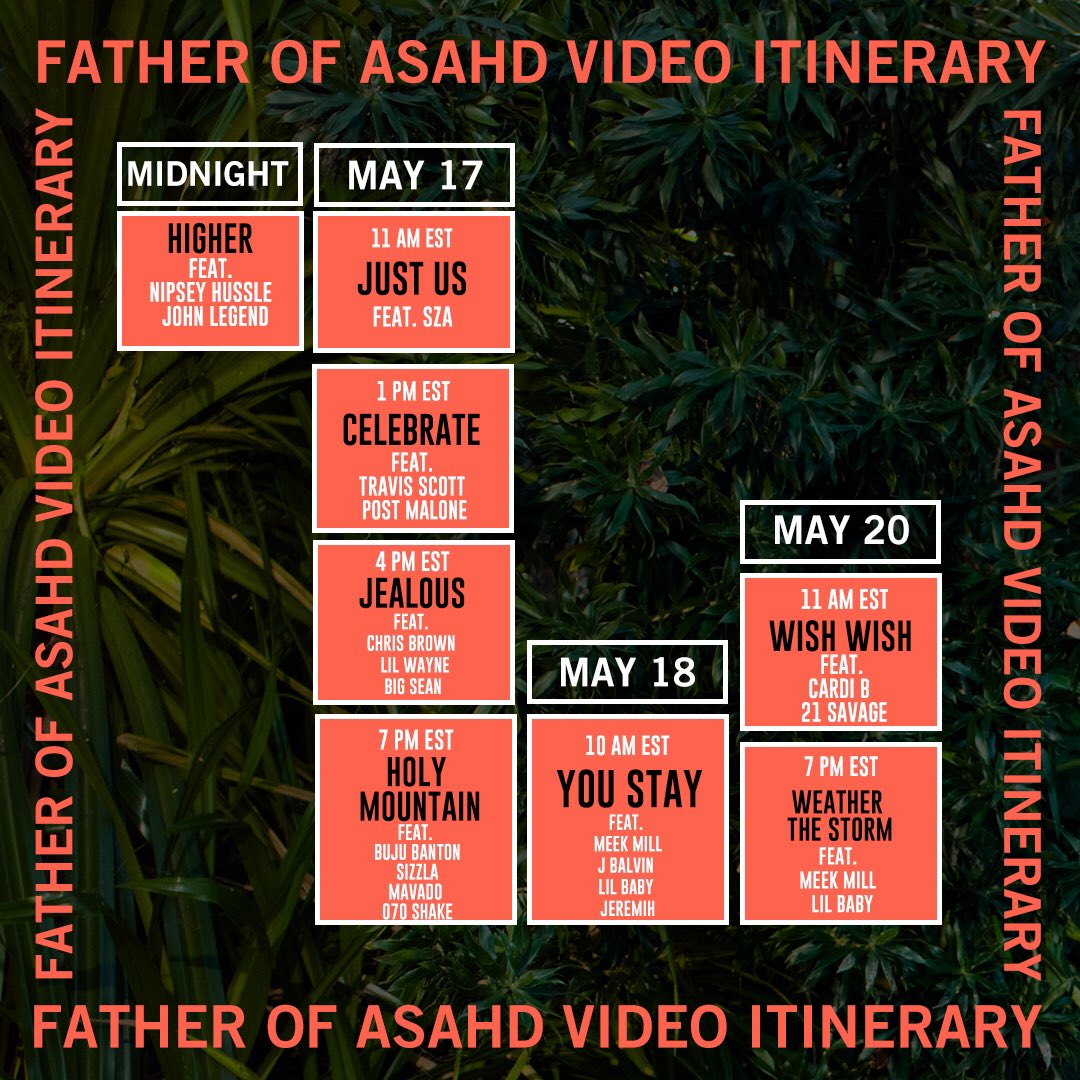 Rather than making a new post for each video, we're just gonna continue to update this one as each clip is made available to the public.
"Just Us" ft. SZA
"Celebrate" ft. Travis Scott & Post Malone
"Jealous" ft. Chris Brown, Lil Wayne & Big Sean
"Holy Mountain" ft. Buju Banton, Sizzla, Mavado & 070 Shake
"You Stay" ft. Meek Mill, J Balvin, Lil Baby & Jeremih
"Wish Wish" f. Cardi B & 21 Savage