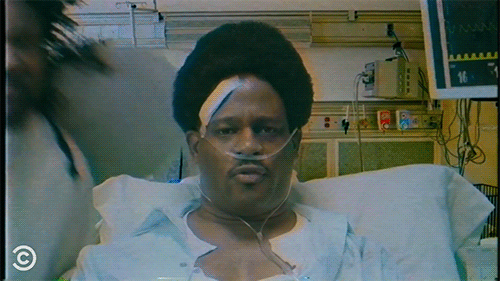 Percy Miracles returns!
It's been a minute since we've heard from Phonte's sangin' alter-ego, but the ladies champ is officially back in action with an appearance on Open Mike Eagle and Baron Vaughn's Comedy Central show, The New Negroes.
Over the past few weeks, Mike Eagle has been sharing videos from the show each week. And with the finale airing tomorrow night (5/31), we've been hit with the last two clips.
After sharing "Unfiltered" thoughts with Danny Brown, tapping MF DOOM for "Police Myself," battling Phonte on "Woke As Me," receiving "Extra Consent" from Lizzo, getting "Lit" with Father and inviting Method Man to dinner on "Eat Yo Feelings," the story continues with a two-for-one special.
Up first, Mike and Percy Miracles are here to tell you being a great person isn't enough to get you into Heaven on "Heaven Application."
Mike then connects with Sammus to break down how racism has morphed and survived over the years in subtler, sneakier ways on "Racism 2.0."