For the last couple months, Stro has been releasing songs on a weekly basis as part of his Grade A Fridays series. And today, the Brooklyn emcee has packaged them up and shared the collection with his Last Friday collection.
Released in two forms–legally and ILLegally–the project is available as an EP (with tracks like "Mansions" and "At Least" with fellow Mass Appeal label mate, 070 Phi) on all streaming platforms as well as a Zippyshare link (with bonus tracks) as a nod to the (g)old(en) days when we'd be able to download mixtapes for free.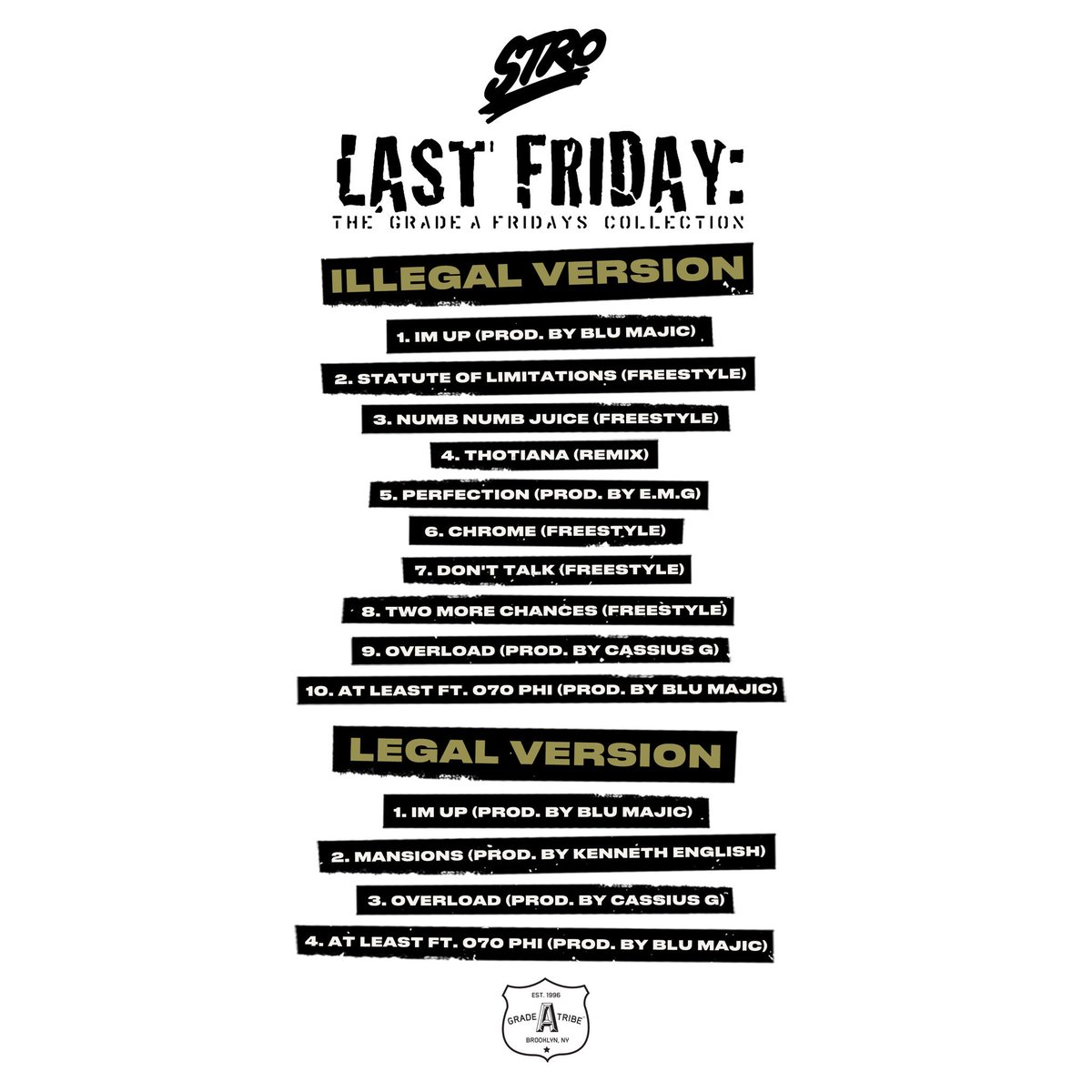 Press play on the EP below, pick up the mixtape version here, and get ready for more music from Stro and the rest of the team, coming soon.