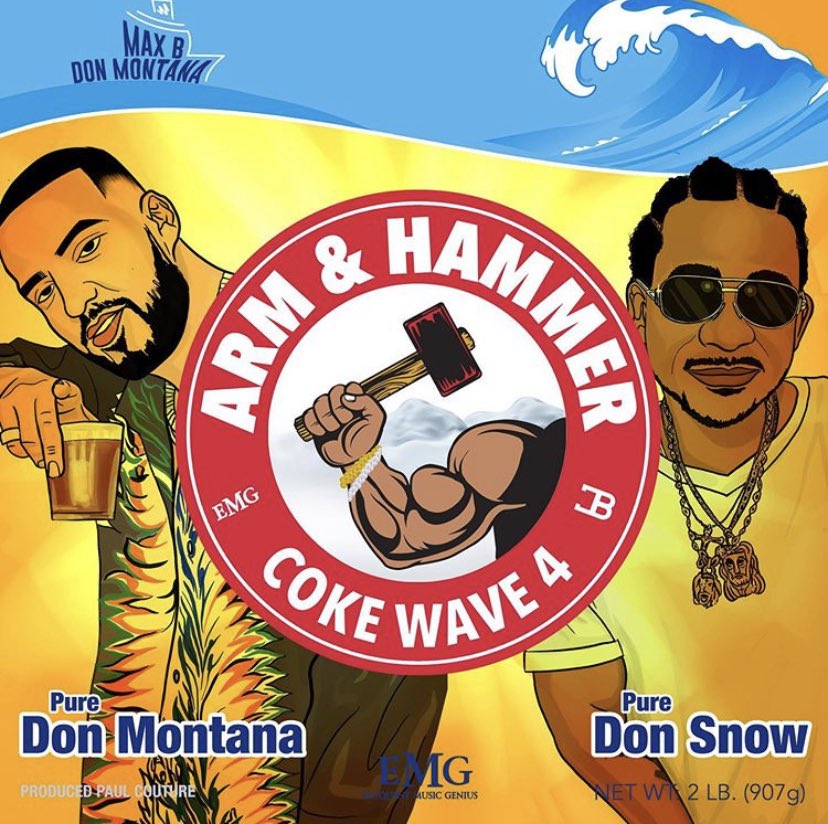 Arm & Hammer.
Although he's still locked up, Max B has been releasing music for the last few months with his Coke Boy brethren French Montana. And today, the long-standing duo are back at it with the fourth installment of their Coke Wave mixtape series.
EDIT: According to the internets, there's no third volume. ¯\_(ツ)_/¯
Arriving ten years after the original tape, Coke Wave 4 consists of nine tracks-including "Don't Push Me" and "Hold On."
Press play on Coke Wave 4, via DatPiff, below.