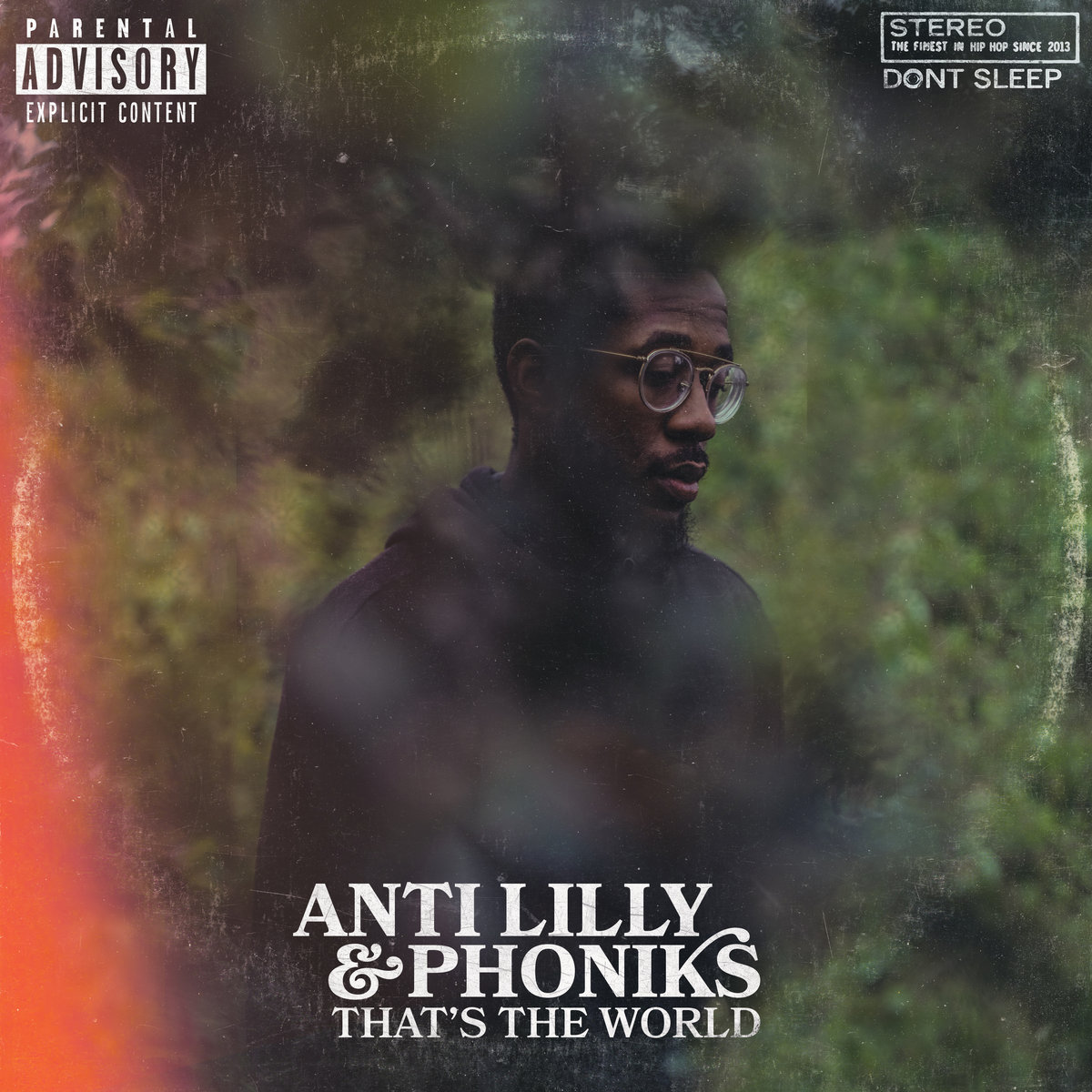 Anti-Lilly and Phoniks are back. And as usual, the timing is perfect.
It feels like every 2-3 years, the Houston emcee and Portland, Maine producer resurface with a new album that's almost always in tune with what's going on in my personal life. In 2017, It's Nice Outside was released with an overall arc of learning to live day to day and working to improve your surroundings. To this day, "Nobody's Perfect" still gets constant spins.
Completing a trilogy that started with 2014's Stories From The Brass Section (a DopeHouse premiere, for the record), Anti-Lilly and Phoniks have returned with their third full-length project, That's The World.
Like the previous two releases, Phoniks' jazzy production is the canvas for Anti-Lilly to lay down his therapy sessions on record–touching on things like substance abuse, trust issues, relationships and coping with his parents' divorce. But despite the negativity, the young poet embraces the duality of life–taking the good with the bad and trying to find a ray of like in dark times.
"Peace family, I just wanted to take the time to dedicate this album to you," Anti-Lilly says. "It amazes me how I continue to learn that no matter our journey, we all have to maintain strength and patience. I still haven't figured everything thing out, but I'm still growing. This album is inspired by one of my closest friends who inspires me. This album is built off of my entire life experience to this point. Thank you for your patience with me, God Bless."
Available on all streaming services, Anti-Lilly and Phoniks' That's The World can be heard below. The album is also available on CD/vinyl.