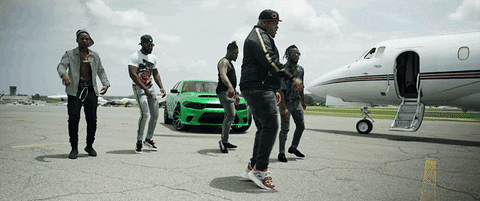 What the fuuuuuuuuuck.
Fresh off capturing our attention with his "Yeh" single, Memphis rapper Duke Deuce keeps it moving with the Tay Keith-laced "Grab A…"
Taken off Quality Control's Control The Streets Vol. 2 compilation, Duke posts up on a private jet and gets his synchronized dance on with his crew.
Directed by Keemotion and Duke Deuce.